Peace of mind on and off the water
Nautilus Marine Insurance are a leading provider of insurance solutions for recreational vessels and marine business assets across Australia and New Zealand, protecting over 45,000 vessel owners and marine industry members. For over 17 years, we have been a specialist supplier of pleasurecraft and marine business assets and liability insurance. Market-leading policies provide customers with broad coverage, strength of security and support.
We cover pleasurecraft of all sizes, ranging from sailing dinghies and PWCs through to luxury motor yachts as well as commercially operated boats and marine businesses. Through our industry lines division Nautilus Marine Insurance also specialises in creating tailored business insurance for clients servicing the recreational boating market including marina operators and owners, yacht clubs and boat clubs, boat dealerships and most marine trades.
Nautilus Marine is committed to offering a fair and professional claims service that is empathetic, honest, and efficient. We believe that the needs of our customers must be serviced with the utmost goodwill throughout the claims process. From the first claims notification through to all their experiences with our offices and our support partners, our aim is to efficiently, professionally and empathetically support you need when you need us most.
Our insurance knowledge powers your boating passion
Trusted by experts
Thousands of professional insurance advisers and brokers choose to work with Nautilus Marine Insurance. Our broker and advisor relationships are true partnerships, built on years of trust in our products and expert team. These partners trust the breadth of Nautilus Marine's products and claims support to recommend our products and services to their clients.
Supporting a thriving marine industry
We're passionate supporters of the marine industry here at Nautilus Marine Insurance. Which is why we are proud to work with the Marina Industries Association (MIA) as its Official Insurance Partner. The MIA is the peak body representing the interests of marinas, boatyards and industry suppliers across Australia, New Zealand and the wider Asia-Pacific region. These are the businesses who support and maintain your vessel, so we in turn want to support them.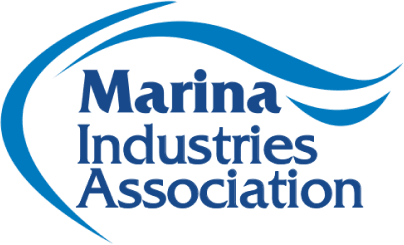 Customer Testimonials
"I made a claim on a Monday and by the following Monday my claim was formally confirmed. The experience with James, my claims officer, was both professional and helpful. Everything was carried out in an efficient and seamless manner"
Michael Lowe
"I should like to place on record my gratitude to you and the Nautilus team for the way in which you helped us recover from the lightning strike which badly damaged Nimrod and her electrics. It was a complex and demanding crisis for us, and I had been very anxious that we would end up with a seriously and chronically impaired boat, which might have reduced our safety and confidence in cruising…
….At the end of the day, Georgina and I are very happy with the outcome. We have a boat that we feel confident in, and electronics that are better than before.
So thank you to all of those concerned with our rehabilitation."
David and Georgina
"As stated on the phone, I have had a 12 year relationship with Nautilus and in that time both the staff and the loss adjusters I have dealt with have been completely professional and a pleasure to deal with. I believe we will be with you for many years.
Thanks again"
Trev
"Thank you for the prompt and courteous resolution of my claim. I look forward to getting back on the water after the repairs.
Regards"
Blair