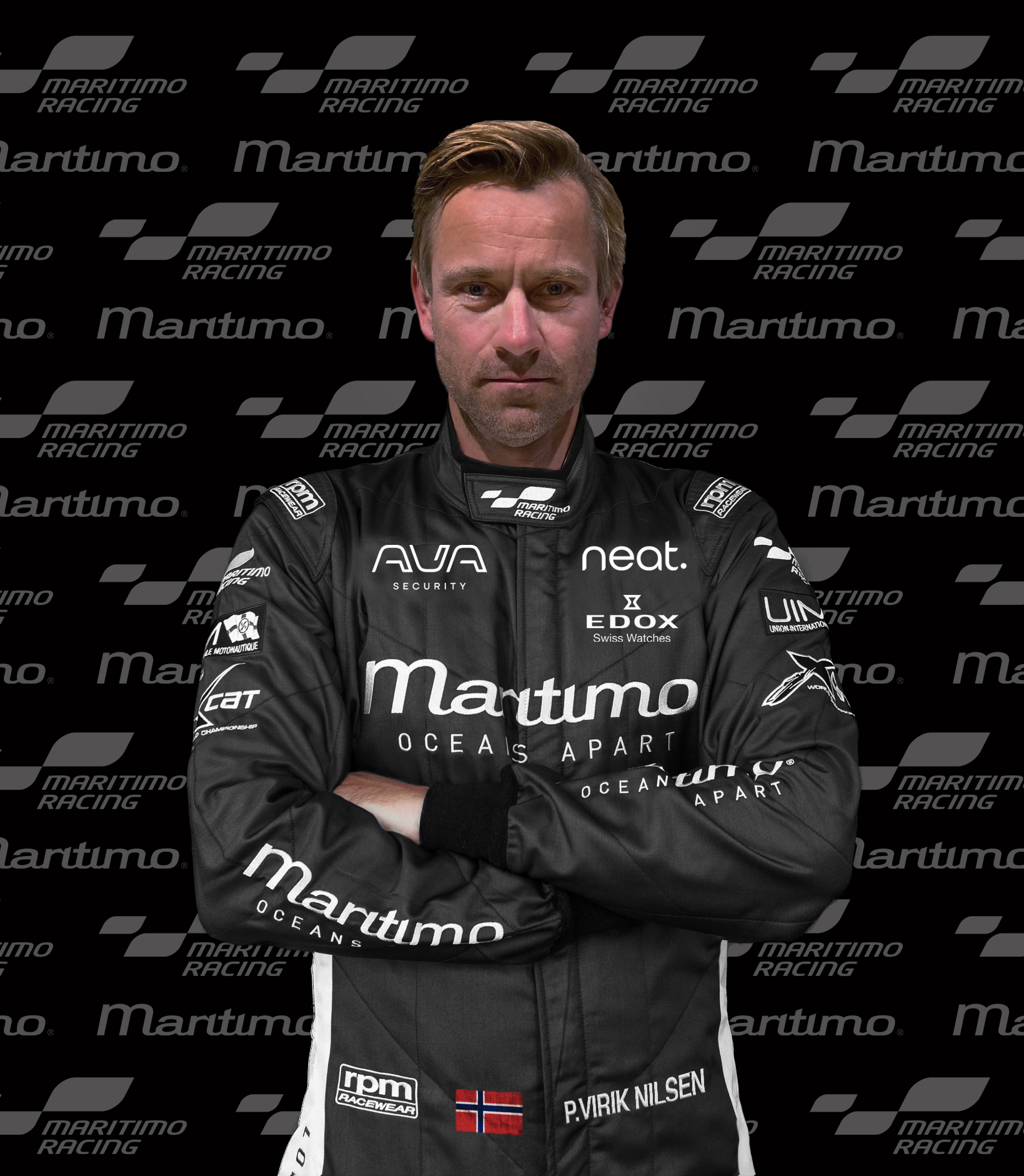 When the UIM XCAT Powerboat World Championship season kicks off in 2022, the first time racing has taken place since the beginning of the pandemic, Pal Virik Nilsen will be in the cockpit of the Maritimo R30 XCAT alongside former racing partner Tom Barry-Cotter. We chatted to Pal about his passion for racing, overcoming adversity, the importance of mindset, and why he's excited to be part of the Maritimo Racing Team once again.
It is a great honour for me to be able to drive for Maritimo again…When the offer came I was naturally very happy and excited. Maritimo Racing is the absolute top shelf within our sport, so it is with humility and pride that I put on the Maritimo suit again. I very much look forward to experiencing the level of professionalism within Maritimo Racing once again. We have a long history together and I am very happy to be able to continue that now. I participated in races in Australia for many seasons and got to know the country and the people very well. I love Australia! 
I am very driven to help Maritimo achieve success…both on the track and off. I have had a good relationship with Tom BarryCotter [Maritimo Design Director and XCAT racing partner] and his family since 2007. I met Tom and his father Bill Barry-Cotter [Maritimo Founder] for the first time in 2007 in Athens, Greece. Tom was only 18 years old then but already a super talent. We got along well very quickly both inside and outside the boat. [Competing in over 40 races together] we managed to win the Australian Offshore Superboat National Titles series three times, and in Europe we achieved a Bronze in the Class One European Championship. 
Our goal for the 2022 UIM XCAT World Championship is to fight for the World title…I know there are small margins, and everything must be in order throughout the season. There are no guarantees that this will happen. I got the XCAT World Championship silver in 2017; I lost the gold virtually at the finish line, due to a crash in the last race of the season. So I'm hungry to make up for it. Since Maritimo won the World Championship in 2019 [the 2020 and 2021 XCAT seasons were both cancelled due to COVID-19] the goal for 2022 cannot be lower than gold. We have the team, the equipment, and the ability to do well. So, it's up to us. 
I was seriously ill with cancer just before the beginning of the pandemic…It was a very demanding period for me. I went from being in top shape to being totally broken down, both mentally and physically, in a short time. Fortunately, I recovered. The treatment worked well for me and the prognosis was therefore good. Since finishing treatment about a year and a half ago, I have trained almost every day and have regained both muscle and weight. The extended off-season was a golden opportunity to recover and train my body to be ready for competition again. I'm probably actually fitter now than before I got sick. The whole process is something I will use positively for the rest of my life. You must have been through something like this to really understand it. You get a different view of most things. It's about enjoying what you have today. Do not wait until tomorrow. It's a cliché, but I can confirm that it's true. 
Visit www.maritimo.com.au
Read the full interview in the December-January issue of Nautilus Marine Magazine and subscribe to Nautilus Marine Magazine here.