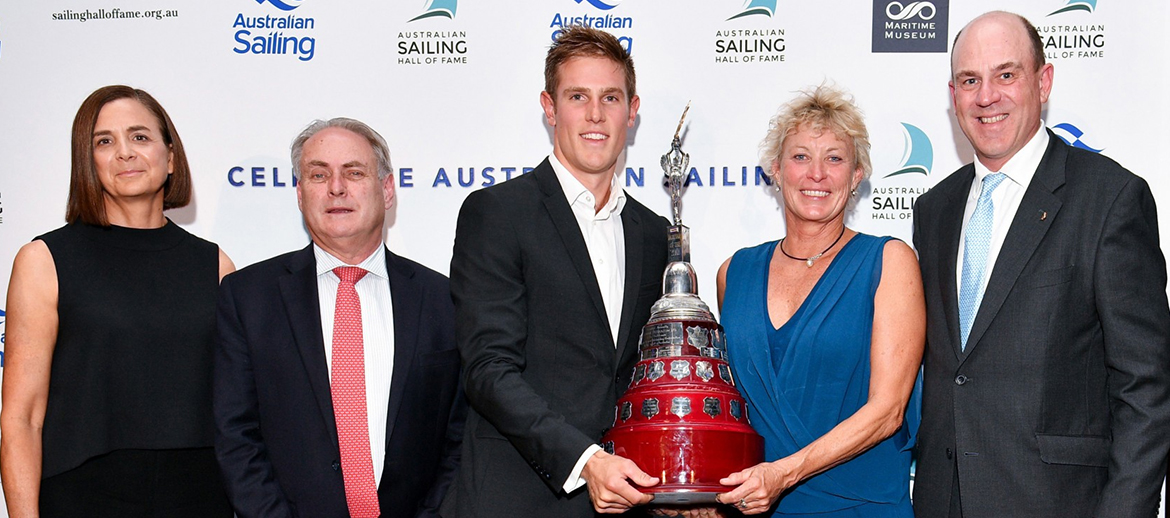 Wendy Tuck, who this year became the first female skipper to ever win a round the world yacht race, has scooped the pool at this year's Australian Sailing Awards. Tuck took out the top honour in winning the Female Sailor of the Year as well as bagging the inaugural Offshore Sailor of the Year award for her efforts in leading Sanya Serenity Coast to victory in the Clipper Round the World Race in July.
"It's a great honour to win this award, it's been surreal since winning the Clipper (race) I had a great team who helped me get there so this award really is for them." Tuck said on the night.
Tuck has rounded out her stellar year by being the only Australian nominee for the 2018 Rolex World Sailor of the Year Award.
Australian Sailing Team and Tokyo Olympics aspirant Matt Wearn took out the Male Sailor of the Year award, after a stunning year on the international circuit in the laser class. His year was highlighted by silver medals at both the World Championships in Kiel and the World Cup and Olympic test event in Enoshima, Japan.
click here to read the full article.