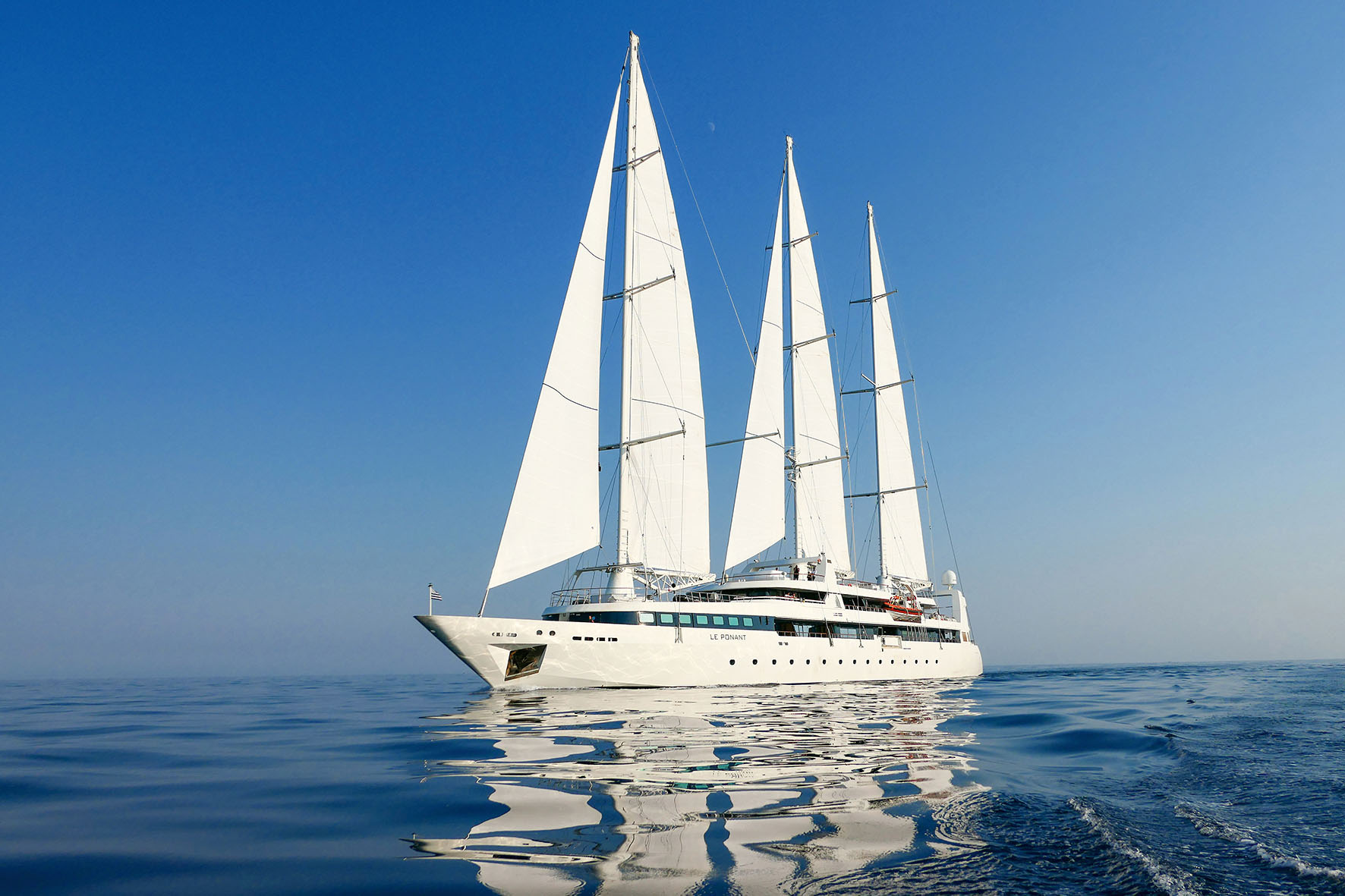 French-flagged luxury cruise line, PONANT, is known for its magnificent boutique ships, exploring beautiful corners of the world from the Kimberley to Antarctica and everywhere in between.
The vessel that started it all for PONANT is the three-masted sailing yacht Le Ponant, and she will be conducting her inaugural Kimberley season in 2023.
This strikingly elegant yacht has undergone a major renovation ahead of her voyage to Australia, and now accommodates just 32 guests in 16 spacious statements over four passenger decks – with a one-to-one passenger-to-crew ratio. The panoramic gastronomic restaurant has been refurbished, and passengers can relax in the spa, work up a sweat in the gym or truly unwind in the sun lounge.
After an exclusive collection of itineraries in the Mediterranean, Le Ponant will spend the winter in the Seychelles before arriving in Australia in April 2023. The yacht will offer several nine or 10-night itineraries in the north or south Kimberley, and eight-night journeys to Rowley Shoals.
"Aboard Le Ponant, the jewel in our fleet's crown, everyone can reconnect with nature and their own inspirations, as they live out their desires following the wind," says Hervé Gastinel, CEO of PONANT. "We are proud to extend this invitation to travel by sea to new secluded destinations."
Visit au.ponant.com
For boating news, features and interviews, subscribe to Nautilus Marine Magazine here.