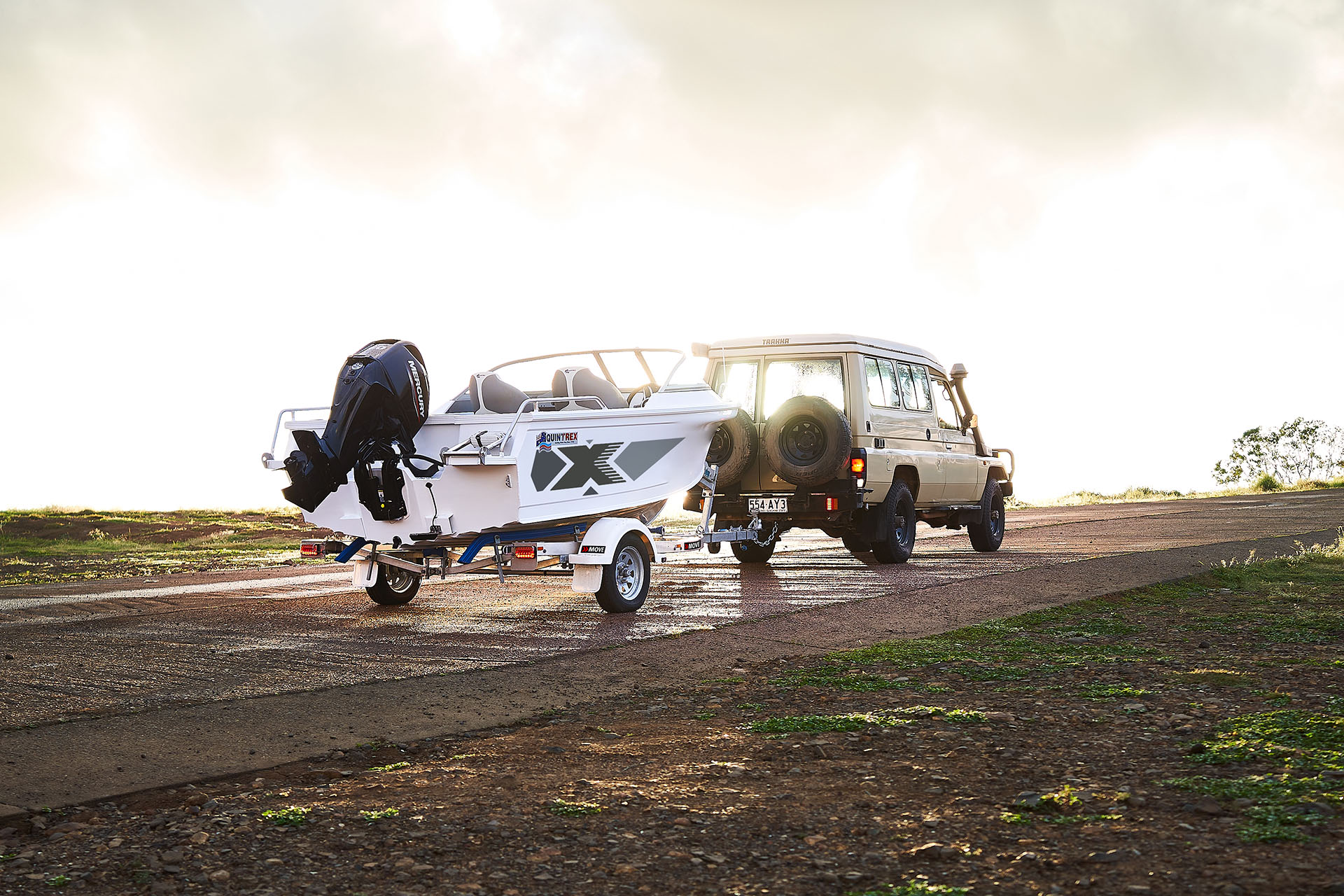 Spotted a few poor looking trailers at your local boat ramp? It may not be a sign of age, but due to poor cleaning and maintenance after use. We asked Adam Crossley from Move Trailers to share his top trailer washing tips.
Submerging any metal object in water (especially in the ocean!) will mean it is going to need good regular cleaning to ensure the harmful residues left behind by water are kept to a minimum. Put simply, regular cleaning equals long-term trailer life. Giving your trailer a good clean at the same time as your boat, is a good habit to get into. You will be rewarded for the extra effort and potentially save yourself from extra costs in repairs due to replacing rusted or corroded components. Here are five helpful points to trailer washing.
Galvanised trailers
Galvanising a trailer's frame and major components provides a barrier between the steel and the elements, however, over time, it will deteriorate and lose its ability to protect the trailer. Not washing your trailer after submerging it in water causes the surfaces to deteriorate faster, especially when used in saltwater environments. To reduce the deterioration of the trailer's galvanising, hose down the whole trailer, followed by a wash with a good cleaning agent, ideally with salt removing properties if the trailer has been in salt water. Using a soft bristle broom or dustpan brush can be a great tool for getting into the trailer's corners and tight spots. Thoroughly soak and wash the trailer's brake system, mechanical parts where fitted, the axles, hubs, rims, and suspension. Once the trailer has dried, spray with a good corrosion protector (such as Inox) on the trailer's moving parts and joints.
Alloy trailers
Aluminium trailers are becoming more common. They are ideal to use as they are lightweight and resistant to corrosion. However, it is still important to wash after every use to prevent wear from salt residue left on the surfaces. Most alloy trailers can have galvanised components; therefore, it is recommended that you follow the same washing procedure as a galvanised trailer. All Move trailers are built with marine-grade aluminium to deliver a superior product that is lightweight, attractive and rust resistant.
Keep drain holes clear
Trailers built with a box section have drainage holes the length of the frame. This allows the water to escape and not sit inside the frame. Make sure these drainage holes remain clear – they can easily become blocked with debris and other foreign material. Regularly checking to clear these holes is a great way to make sure water isn't sitting in your trailer's frame and causing deterioration of the metal. To wash out the inside of the trailer's frame, block off the ends of the trailer frame with rags, fill the frame using fresh water and a salt removing cleaning product. Allow this to sit for a few minutes before washing through with clean water. Through these drain holes, give the inside of the frame a good spray with a corrosion protector (such as Inox). Move trailers are constructed using C-channel and I-beam frames as they do not hold water, preventing excess weight from waterlogging, and are easy to clean.
Lights and electrical
The lights on a boat trailer are sturdy, usually featuring sealed LED lights and a one-piece wiring harness to the plug at the front of the trailer. It's a good idea to wash the lights off and spray the back of them with a good moisture and corrosion inhibitor. Giving the trailer plug a quick wipe and spray is also recommended to keep the electrical connectors in good condition.
Lubrication
After washing down, make sure to check all moving parts such as suspension and coupling – they are usually fitted with grease nipples or lubrication points. Use a quality marine-grade grease regularly. Your jockey wheel should also get a bit of attention, a good clean followed by a spray with corrosion protector on the moving parts.
Check out the February-March issue of Nautilus Marine Magazine for more expert advice and subscribe to Nautilus Marine Magazine here.