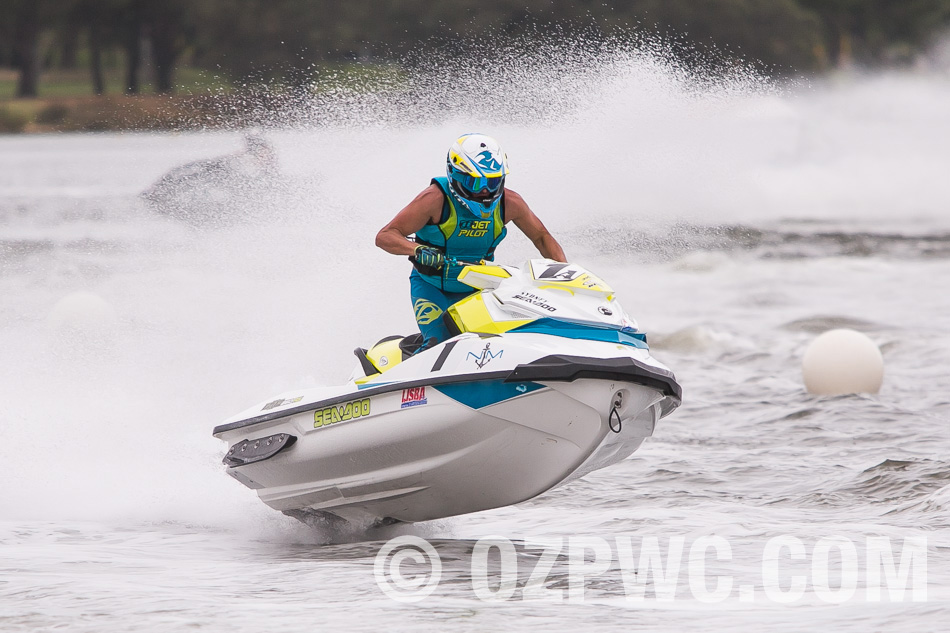 The fourth and final Round of the AJSBA Pro Watercross tour has officially come to a close, with James Masterton of Sydney SEA-DOO taking home the trophy in the Pro Open Runabout category. The competition was held on James' home turf, along the shores of Sans Souci in Botany Bay, Sydney. The Saturday race schedule was a welcomed change from the usual Sunday event format, with racers and spectators treated to superb weather and ideal smooth conditions.
Masterton entered this final round with a healthy 200 point lead, so his aim was to set focus on utilising the large points advantage to test both settings and limits for upcoming world championship races in the USA and Thailand. In typical racing fashion, four laps would be the only testing time Masterton would achieve. A broken rocker arm saw his ski stop on the front straightaway resulting in a Moto 1 DNF.
"It is pretty ironic actually, this was an ideal situation to test all our new parts and different combinations for the world titles."
For the remainder of the day James rode a back up craft to help secure the points and overall championship number one plate. This is James fourth Pro Runabout title, which sits nicely along side his 2007 World Championship.
Next round on the calendar is the infamous IJSBA World Finals in Lake Havasu City, Arizona USA on October 4-12.
PRO RUNABOUT FINAL RESULTS
1st. James Masterton
2nd. Gavan Hughes
3rd. Clinton Mihala
4th. Brendan Boyd
5th. Guy Greenland