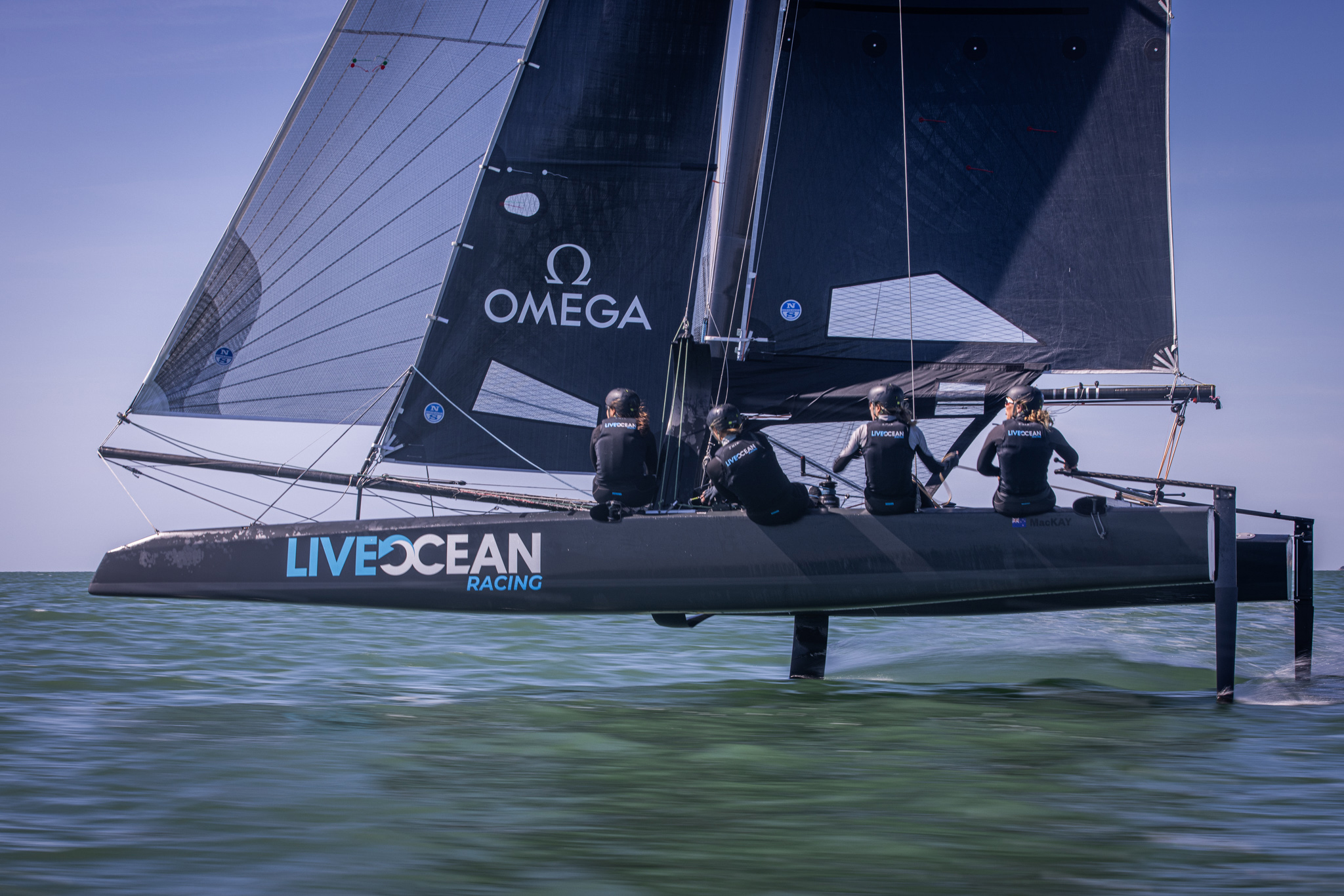 Live Ocean Racing has announced the return of New Zealand's foremost female foiling sailor Liv Mackay to lead the team in the ETF26 Grand Prix 2023 series starting in Europe in April.
Alex Maloney, 2016 Olympic silver medallist will also join the team, along with fresh faces Serena Woodall and Seb Menzies, along with reserve sailor George Lee Rush. Jason Saunders continues as coaching support and Andre Van Dam joins the team as boat captain. The European-based ETF26 Grand Prix series has attracted more entries this year, with 11 teams lining up for 2023, up from eight on the start line last year. Live Ocean Racing, launched in 2022 by prominent New Zealand sailors Peter Burling and Blair Tuke, will be gunning for victory in the five-event series raced in high-speed foiling catamarans at venues across France, Italy and Spain.
Visit liveocean.com
For boating news, features and interviews, subscribe to Nautilus Marine Magazine here.