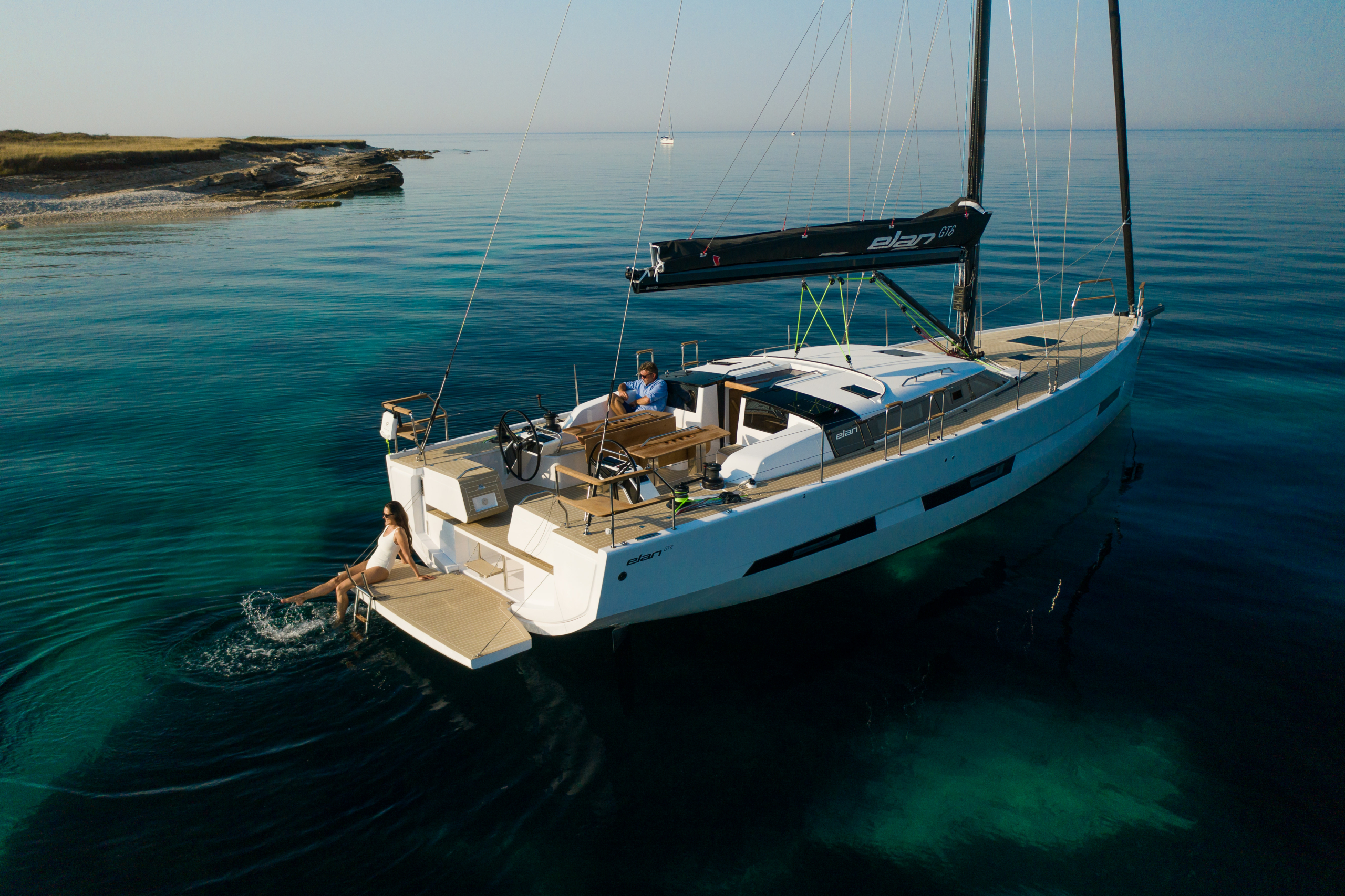 Peak Performance at SIBS Performance Cruising Yachts (PCY) will be introducing two new models from Elan Yachts at the Sydney International Boat Show (SIBS), the Elan E6 and Elan Impression 43, as well as the award-winning Elan GT6.
For both debutants, Elan collaborated with the legendary Pininfarina design studio on extraordinary aesthetics that helped to achieve a plethora of prestigious design awards for the E6. The new Impression 43 marks a new direction for this timeless classic, with a semi deck salon cabin top, more space and refinement throughout.
For people on the lookout to purchase a yacht, Performance Cruising Yachts recommends that you should first observe the quality fit, finish and components used in the model you are considering. Then think about whether you want to focus on casual or competitive racing, coastal cruising or long-range cruising. The friendly crew at PCY are happy to assist in the deliberations and make the process easy, simple and above all enjoyable from the initial enquiry to the delivery, handover and after sales. Performance Cruising Yachts focuses on quality brands, and as well as Elan Yachts, they are the distributors for Dufour and Cervetti Catamarans, ICE Yachts. In other exciting news, PCY has just announced that they are the Australasian dealers for prestigious Italia Yachts, who also produce the Veloce 43 power boat. At SIBS you will find Performance Cruising Yachts on the eastern side of the marina facing Cockle Bay Wharf.
Visit performancecruising.com.au
For more boating news, features and interviews, subscribe to Nautilus Marine Magazine here.