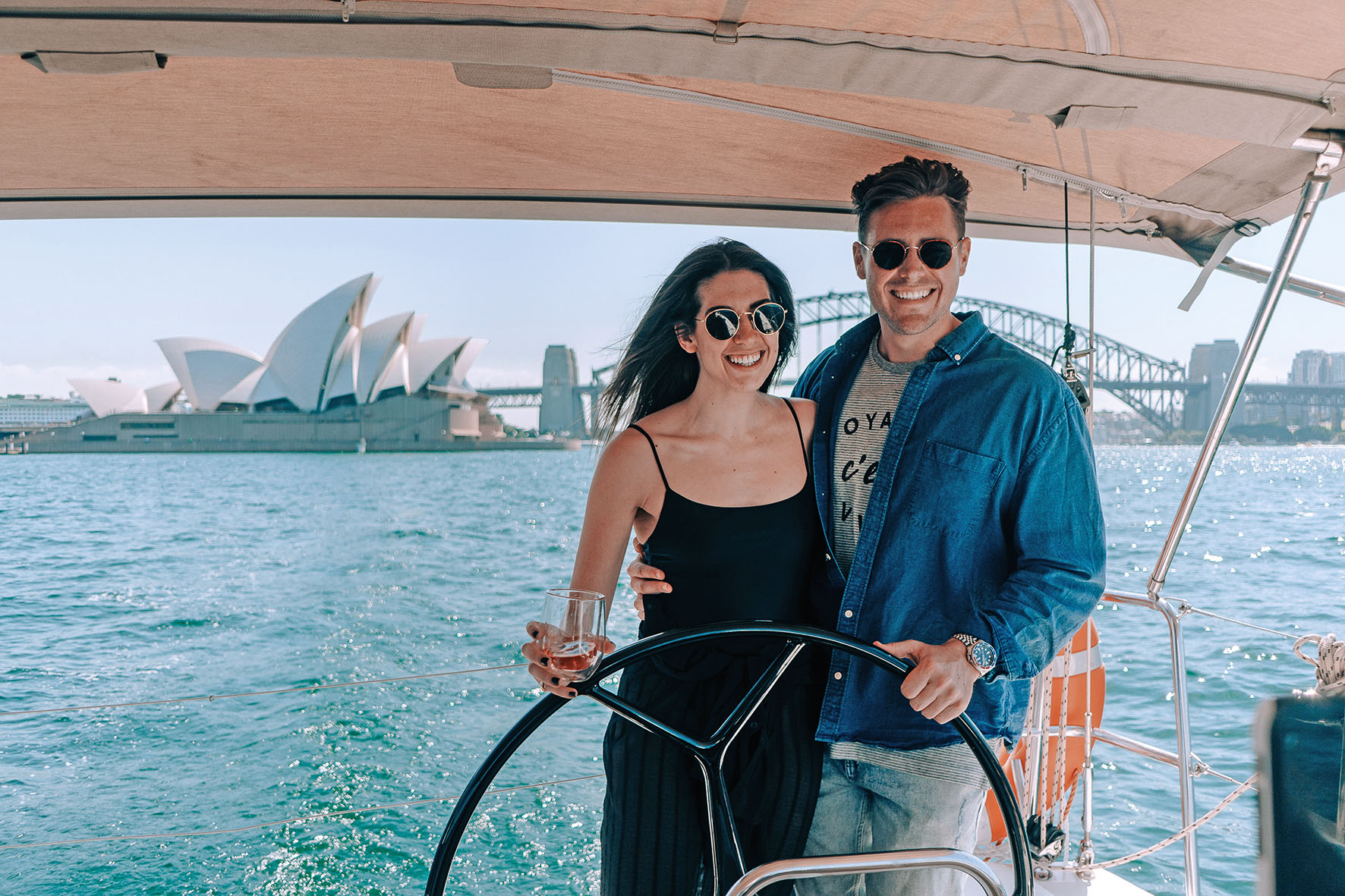 Sydney by Sail, the leading yacht charter company on Sydney Harbour, has a great Christmas gift idea for your loved one.
The Diamond B&B is a 24-hour experience on a luxury yacht, including a six-hour skippered charter, a night for two on board the yacht, and gourmet catering for lunch, dinner and breakfast.
You can invite family and friends out to share the six-hour charter, as the skipper sails around showing the points of interest, or perhaps dropping anchor for a cooling dip. Your guests can be dropped off at a number of points around the harbour at the conclusion of the charter, and then it will be just the two of you, watching the sunset with a beverage, enjoying a gourmet meal on deck, and falling asleep in the comfortable cabin to the sound of water lapping on the hull.
Sydney By Sail, based at the Australian National Maritime Museum in Darling Harbour, has a range of leisure offerings, from daily sailing trips to whale watching cruises, and half- or full-day yacht charters.
Visit sydneybysail.com
For boating news, features and interviews, subscribe to Nautilus Marine Magazine here.