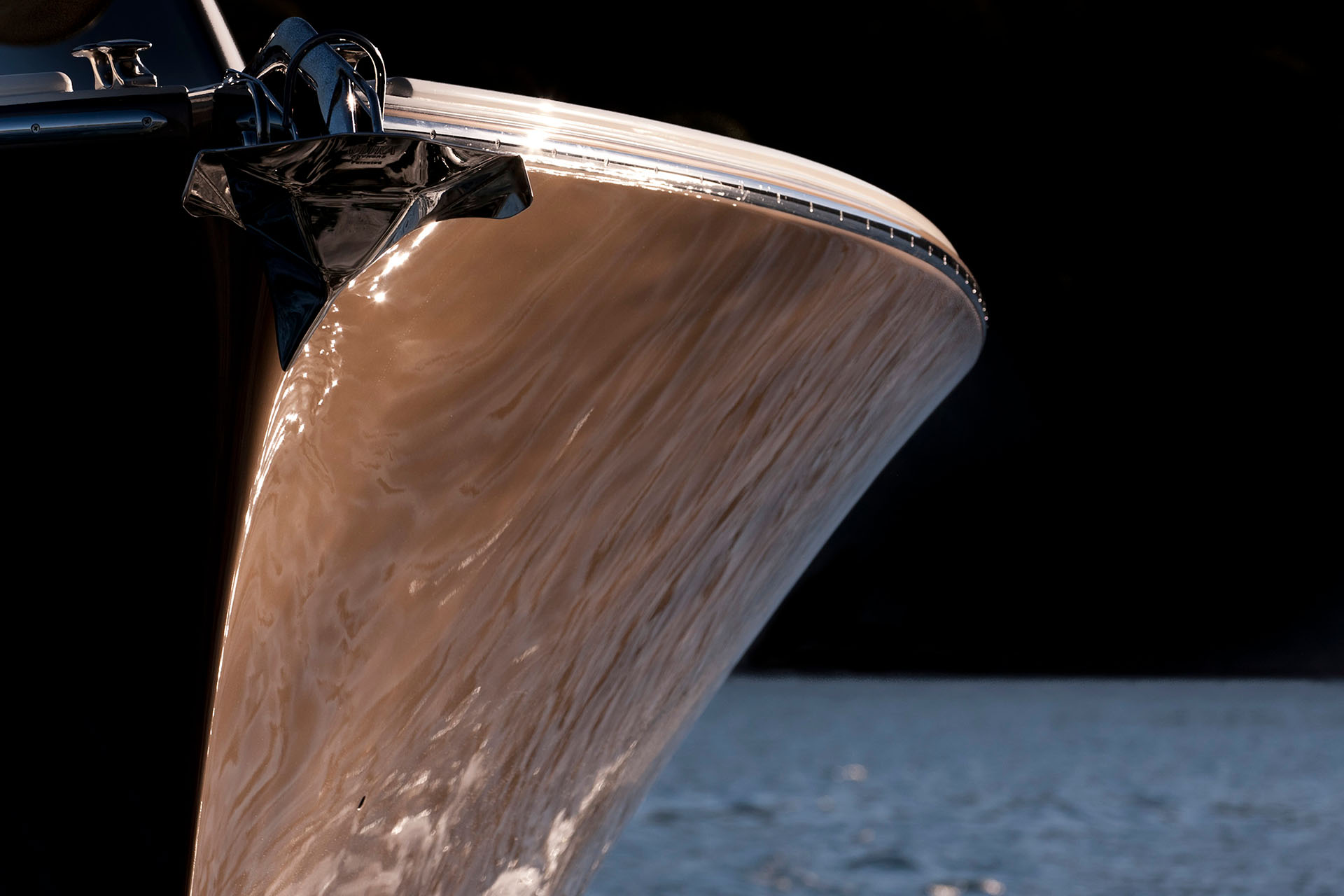 We invited acclaimed photographer Andrea Francolini to delve into his archives and share some of his favourite images. These stunning shots span sail and power, and each one has a story to tell. "I want people to see an image and dream of being in that situation," says Andrea. "What I love about shooting boats is that they are all different. The water will always react in a different way as well. No splash is the same. It is up to you to find the right angle to make an image interesting."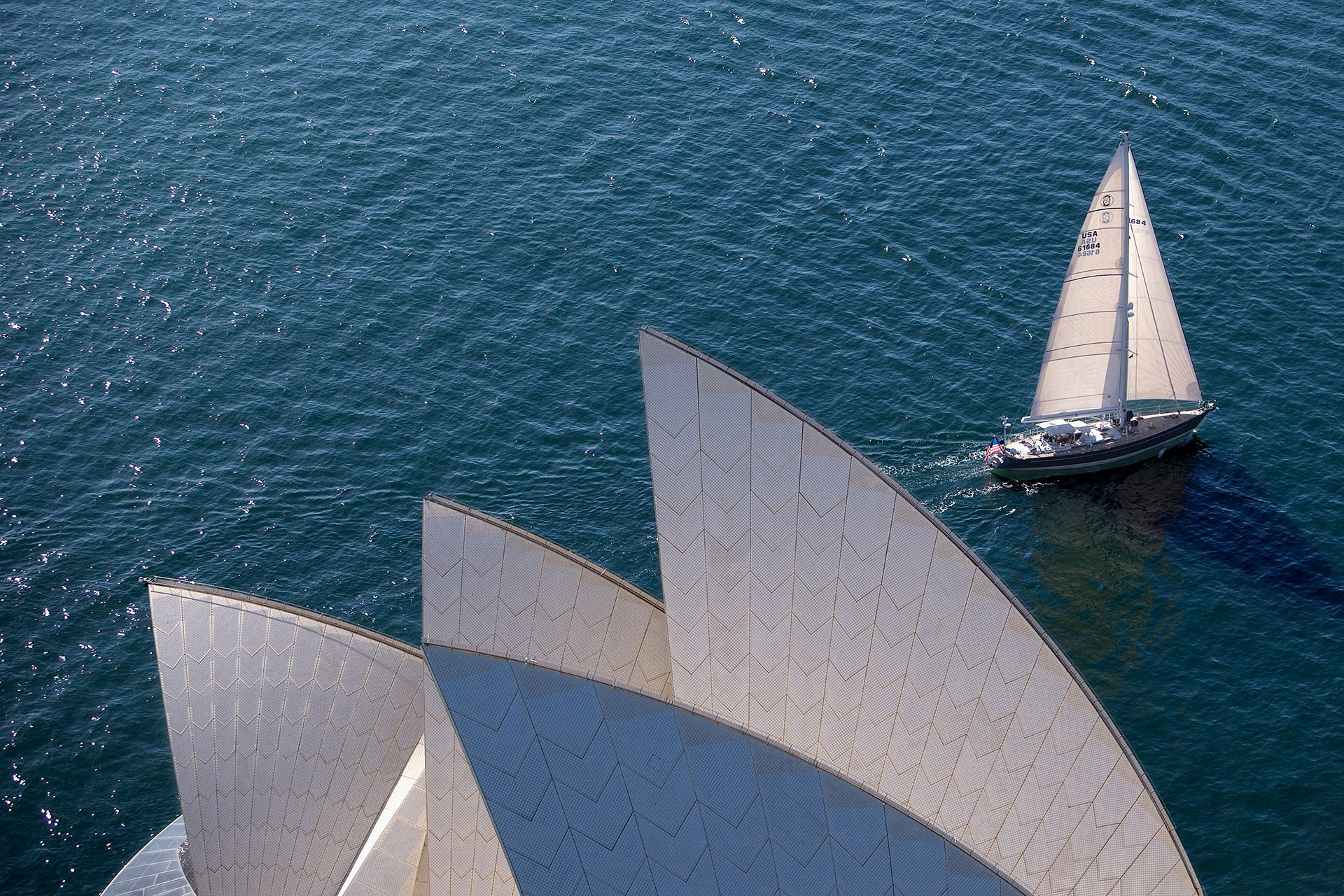 The owner of this boat wanted an aerial shot of his boat with the Sydney Opera House. I've taken shots like this many times but as the Harbour is so big it always makes boats look very small. This time around I tried to shoot something different. I was on the other side of the Harbour Bridge and took this shot with a very long lens. The boat owner was over the moon.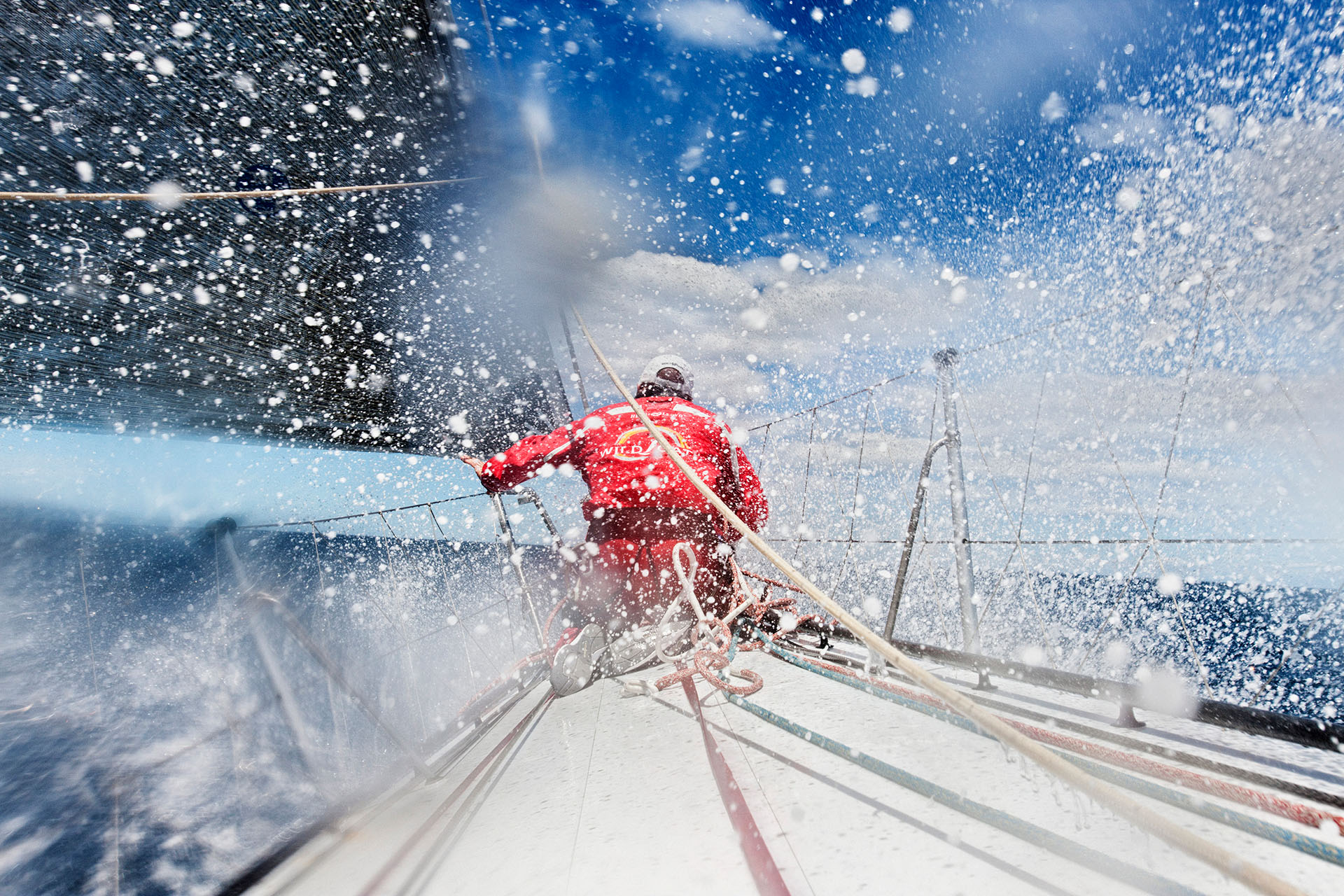 Back in 2006, I had just bought a new underwater housing for my camera and took it with me while onboard Wild Oats XI. I was ready to get wet and the skipper did everything he could to nose-dive the boat. Good team work!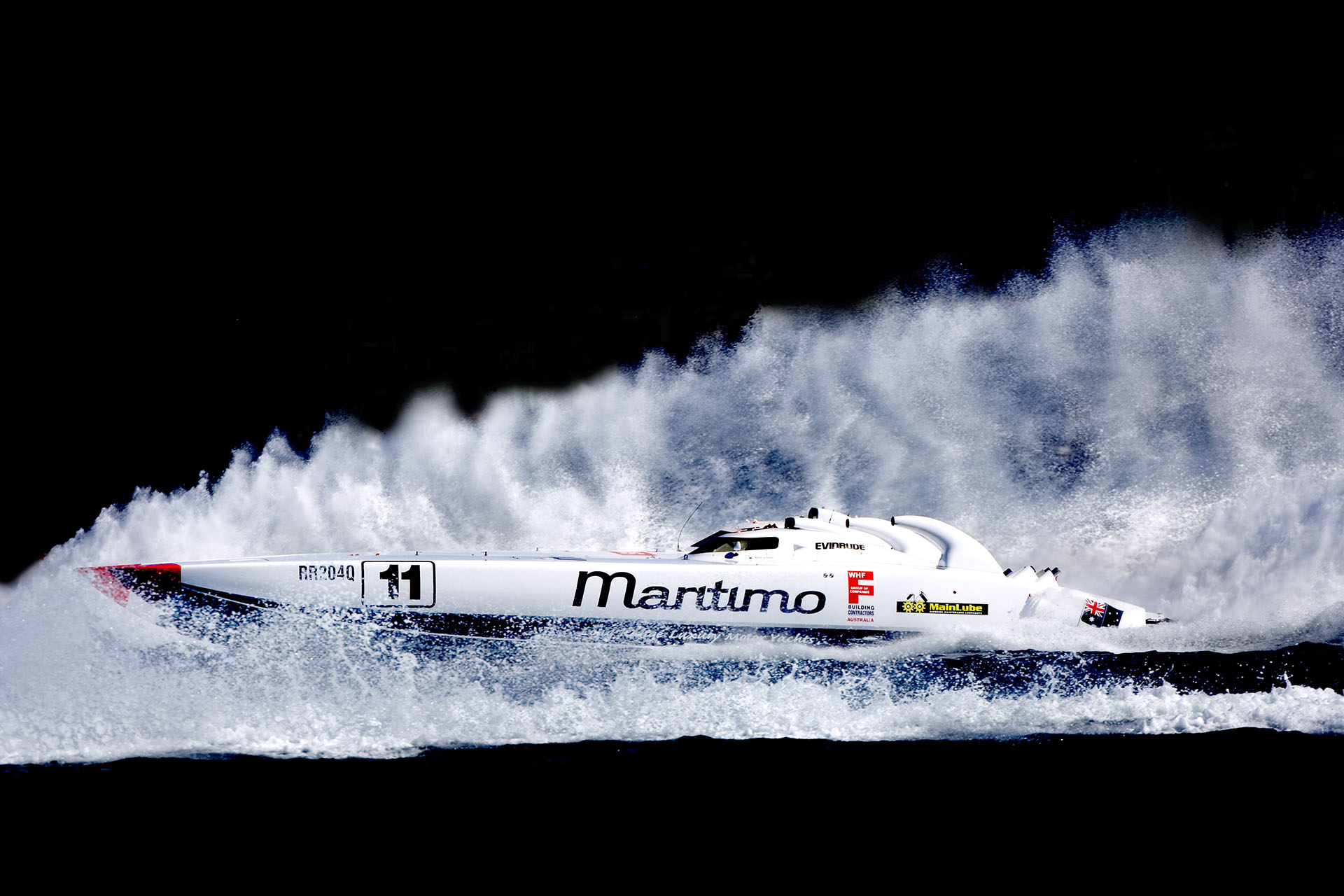 During an offshore race in Sydney Harbour the media boats were very limited in where they could go. I pushed to get inside the course rather than stay on the outside so we could get closer. Two boats passed us almost at the same time, you can see the splash one boat left in its wake while the Maritimo boat zoomed along.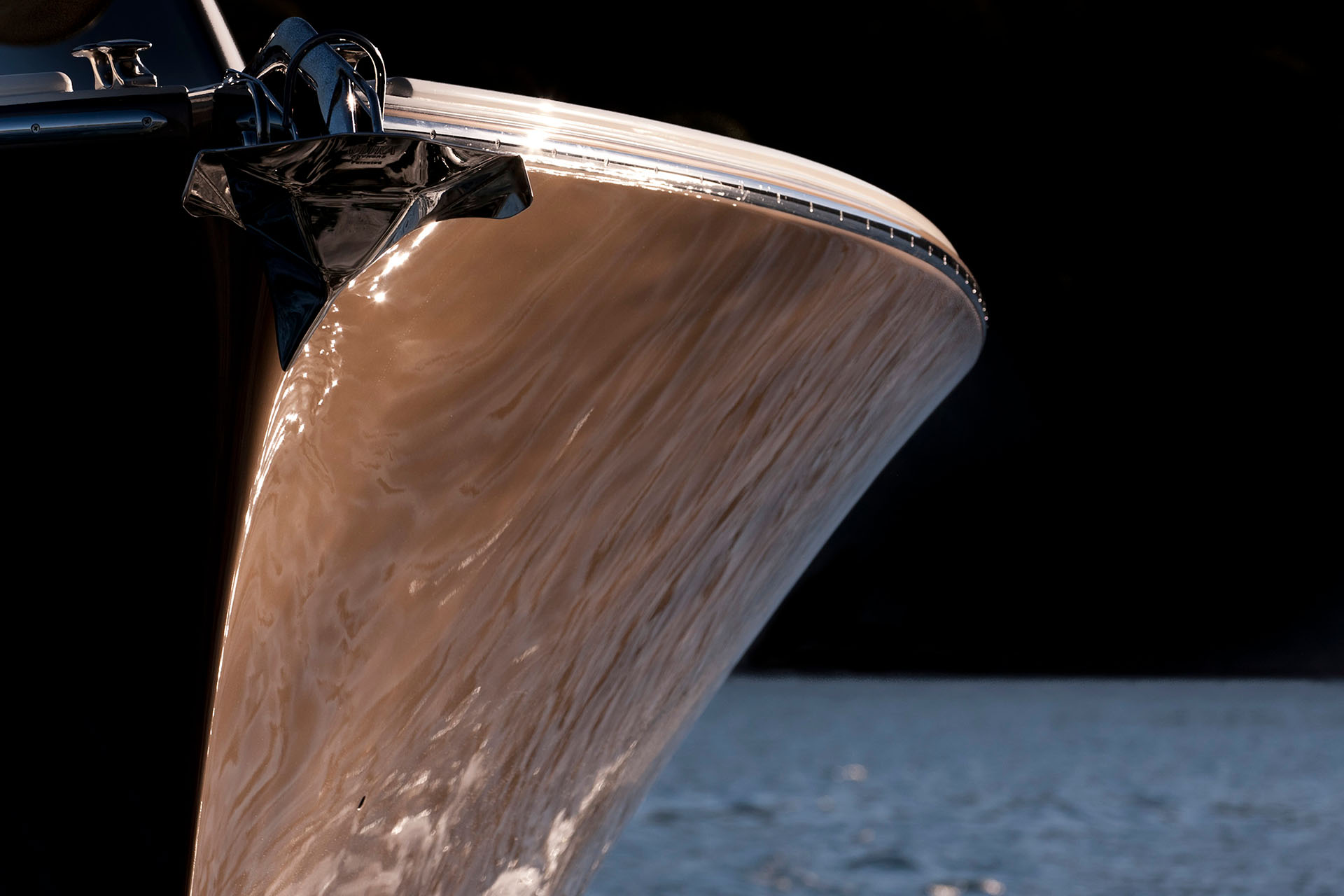 "A close up shot of a Palm Beach powerboat in Sydney's Pittwater. While shooting the boat for advertising I saw this wonderful reflection on the hull and quickly took the shot. It was never used in the advertising campaign but I have it in my portfolio!"
To discover more of Andrea's photography visit www.afrancolini.com
See the full portfolio in the October-November issue of Nautilus Marine Magazine and subscribe to Nautilus Marine Magazine here.