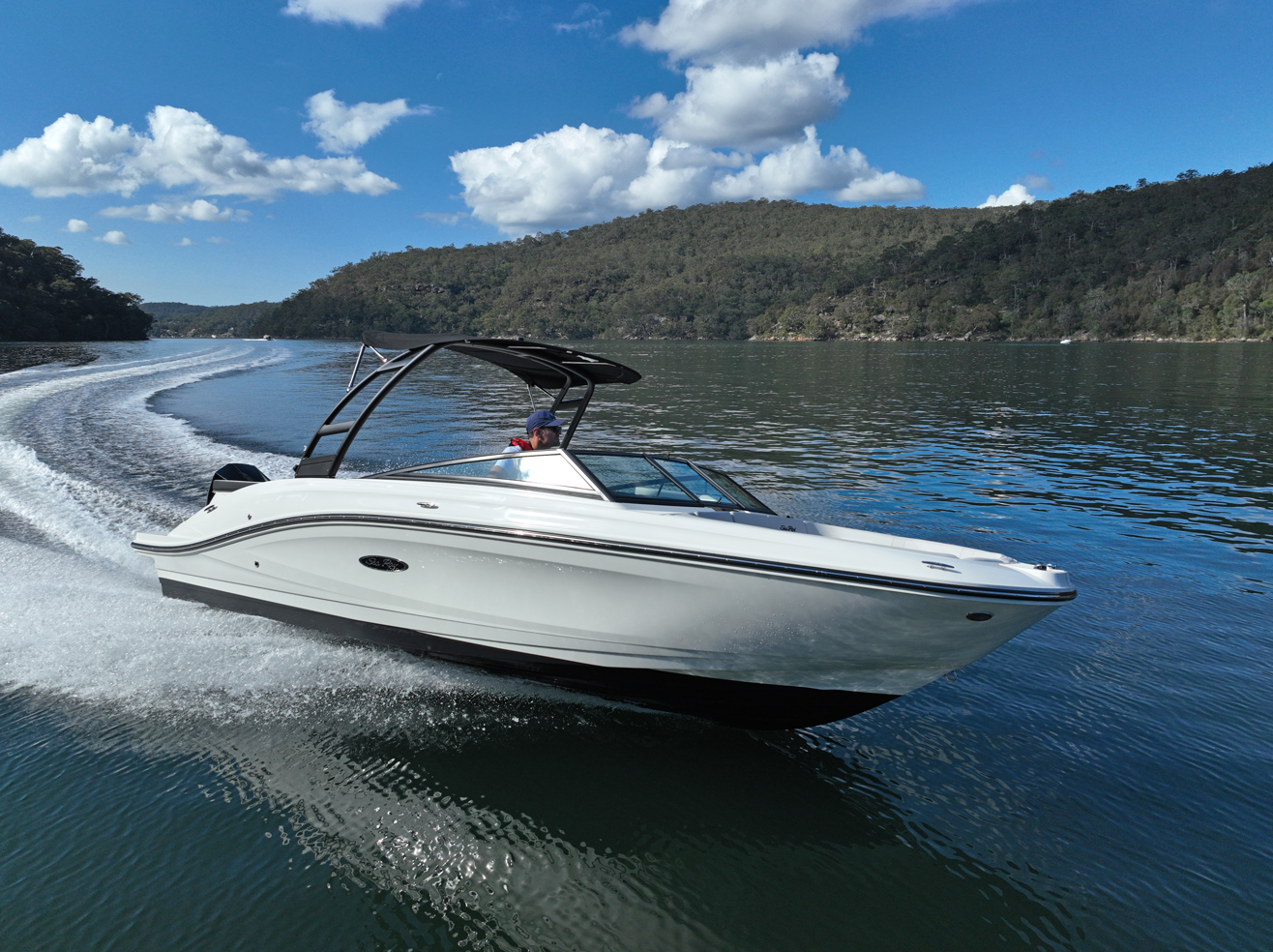 The official launch of Freedom Boat Club into Australia was held at Sydney International Boat Show.
Established in Florida over 30 years ago, Freedom Boat Club offers its members unlimited boating and access to over 5,500 boats and 400 locations around the world.
Marina owners Nicky and Darren Vaux run Empire Marina Bobbin Head and Empire Marina Lake Macquarie, and were the first to sign up as franchisees of Freedom Boat Club in Australia. "One of our key drivers is helping people access the boating lifestyle, and Freedom Boat Club is a world leader in this regard," says Nicky. "With full member training, access to boats in incredible locations, and flexible memberships, Freedom really is boating reimagined. As boaters ourselves, it's great for us to be able to share the passion especially for myself knowing that over a third of the membership are women."
Nicky and Darren run three Freedom Boat Club locations in NSW in Bobbin Head, Pittwater and Lake Macquarie. There are an additional three other Freedom Boat Club locations across Australia, in Sydney Harbour, Brisbane and the Gold Coast.
"Freedom Boat Club creates a new, accessible and affordable pathway to the boating lifestyle for seasoned and first-time boaters alike," says Darren. "What makes the Freedom model so compelling is that members not only have access to the outstanding range of boats available through the Brunswick brands, but also access to fleets of boats in more than 400 locations worldwide."
Call (02) 9457 2000 or visit freedomboatclub.au
For boating news, features and interviews, subscribe to Nautilus Marine Magazine here.