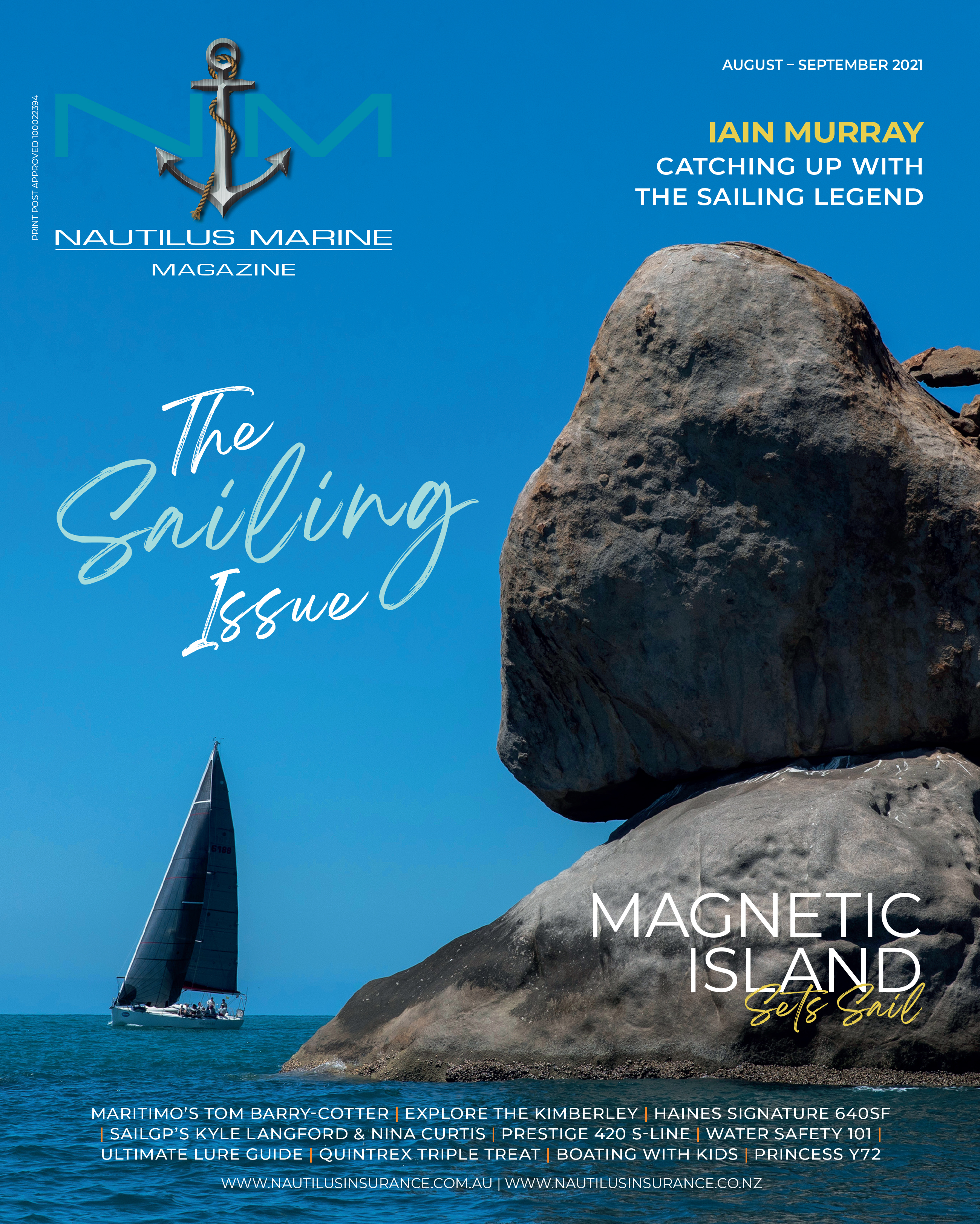 After many years of creating Nautilus Marine Magazine, we are proud to present a new-look in our August-September issue. While we have refreshed our design and editorial direction our intent remains the same: to provide you with the best read about all things boating and lifestyle across Australia and New Zealand.
At Nautilus Marine we are constantly looking at how we can further support our customers, however you might engage with us. Whether that is when you sit down to read your copy of Nautilus Marine Magazine or when incidents occur, and we can support you through our claims process. We're always looking to go above and beyond to deliver great customer experiences and support, in addition to proactively exceeding our regulatory obligations. You told us you wanted our magazine to reflect a deeper engagement in and around your boating lifestyle. We listened.
Over the coming issues of Nautilus Marine Magazine you will see stronger expert-led features to support your boating endeavours and the wonderful lifestyle boating provides for us all. Expertise is a frequently overused word. However, genuine expertise is something we are always keen to promote here at Nautilus Marine. That expertise may come in the form of the boat builders and manufacturers we feature in the magazine. Or it could be the expertise of thousands of professional insurance advisers and brokers who choose to partner with us to support the boating needs of their customers – you!
A combination of passion and expertise is certainly reflected in the considerable insurance and boating experience of our team here at Nautilus Marine. Passionate expertise is what has allowed Nautilus Marine to earn and maintain our reputation as a respected leader of pleasurecraft insurance products and services. We're passionate insurance experts who know boats. We love nothing better than spending time aboard our own boats on the weekend with our family and friends.
We trust you will enjoy the new magazine moving forward and always love hearing feedback from our readers and customers. So let us know your thoughts on the new issue and what you'd love to see more of in the magazine. Happy and safe boating.  – Lyndon Turner, CEO Nautilus Marine
Have you subscribed to our new-look Nautilus Marine Magazine yet?