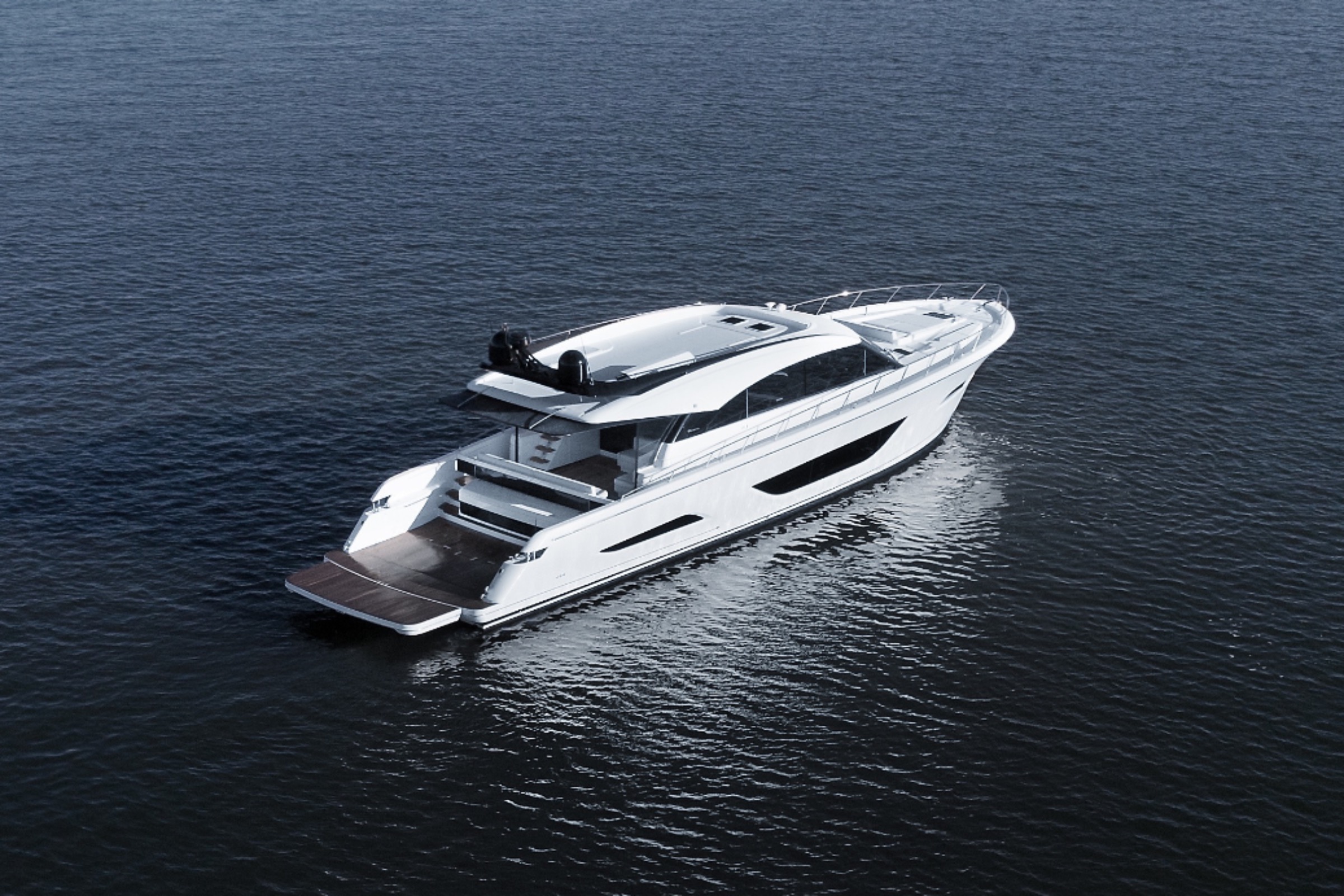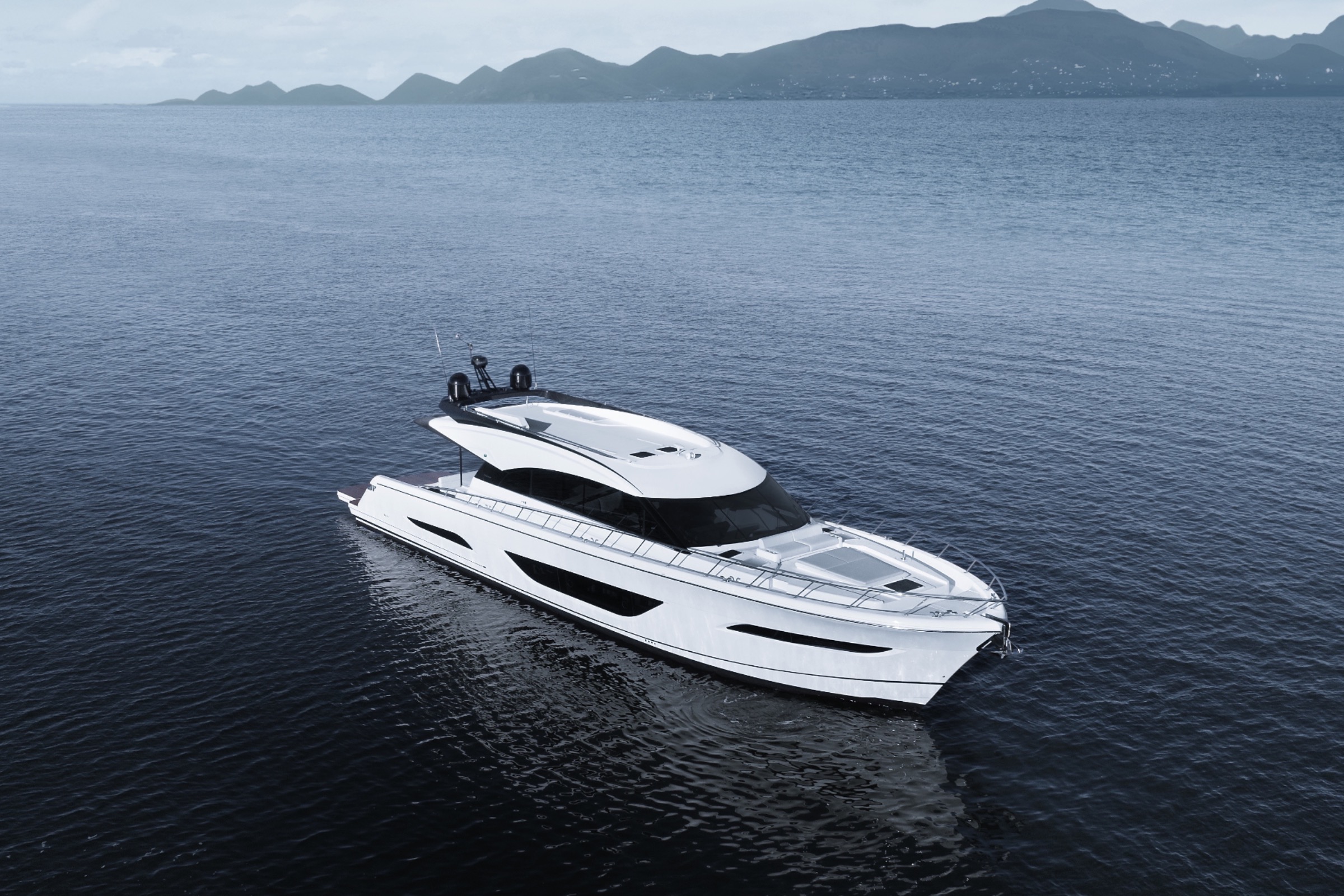 Style and long-range cruising credentials come together with the launch of one of Maritimo's grand new flagships, the S75 Sedan Motor Yacht.
Leading Australian luxury long range motor yacht manufacturer, Maritimo, recently held the global launch of the new Maritimo S75 Sedan Motor Yacht at Sanctuary Cove International Boat Show.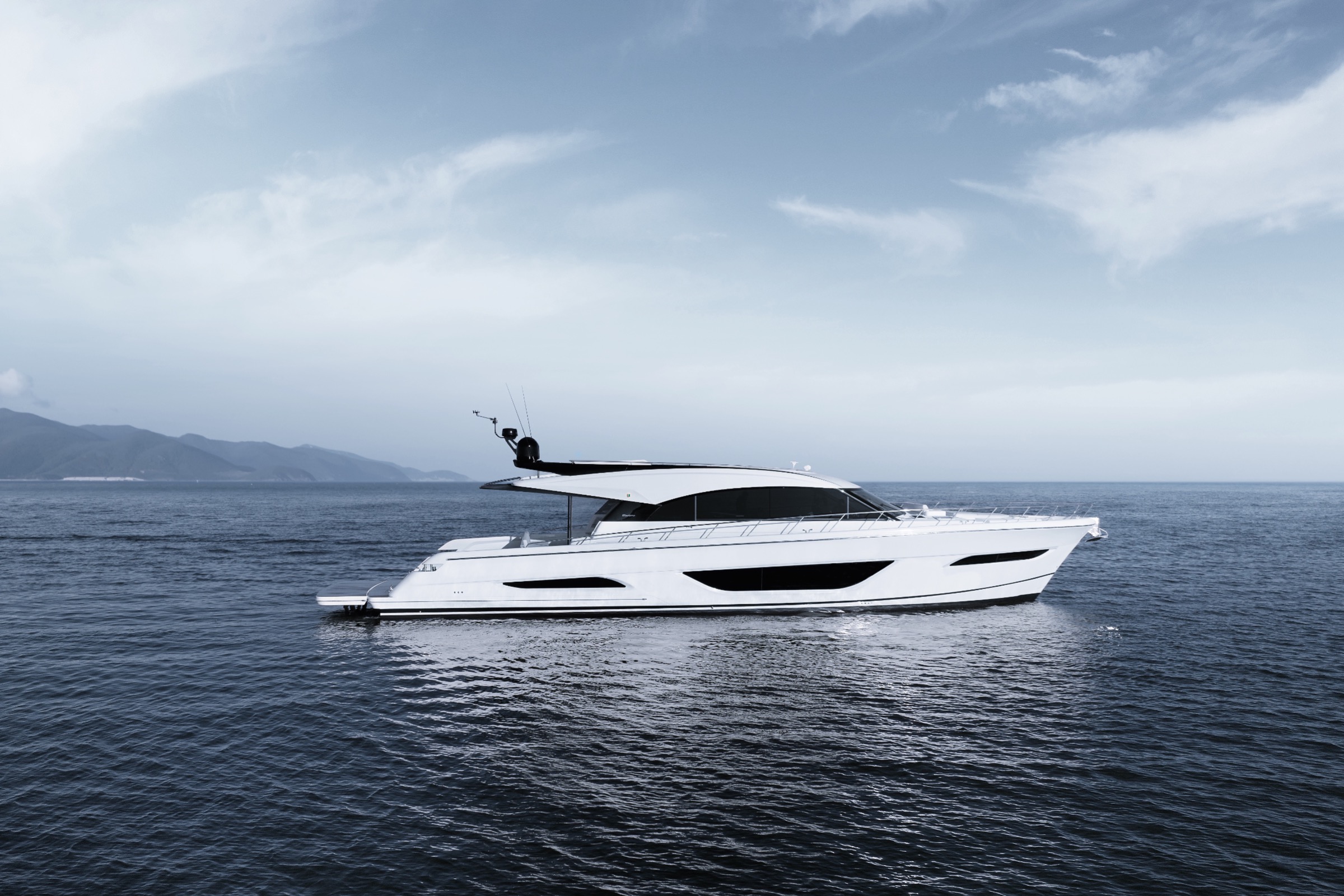 One of Maritimo's two new flagships, the S75 is the embodiment of everything that is Maritimo, in a form that balances authority and grace from every angle. The pleasingly elegant and decisive lines, further accentuated by the extended hardtop that delivers significant coverage and protection from the elements, afford a definitively commanding presence.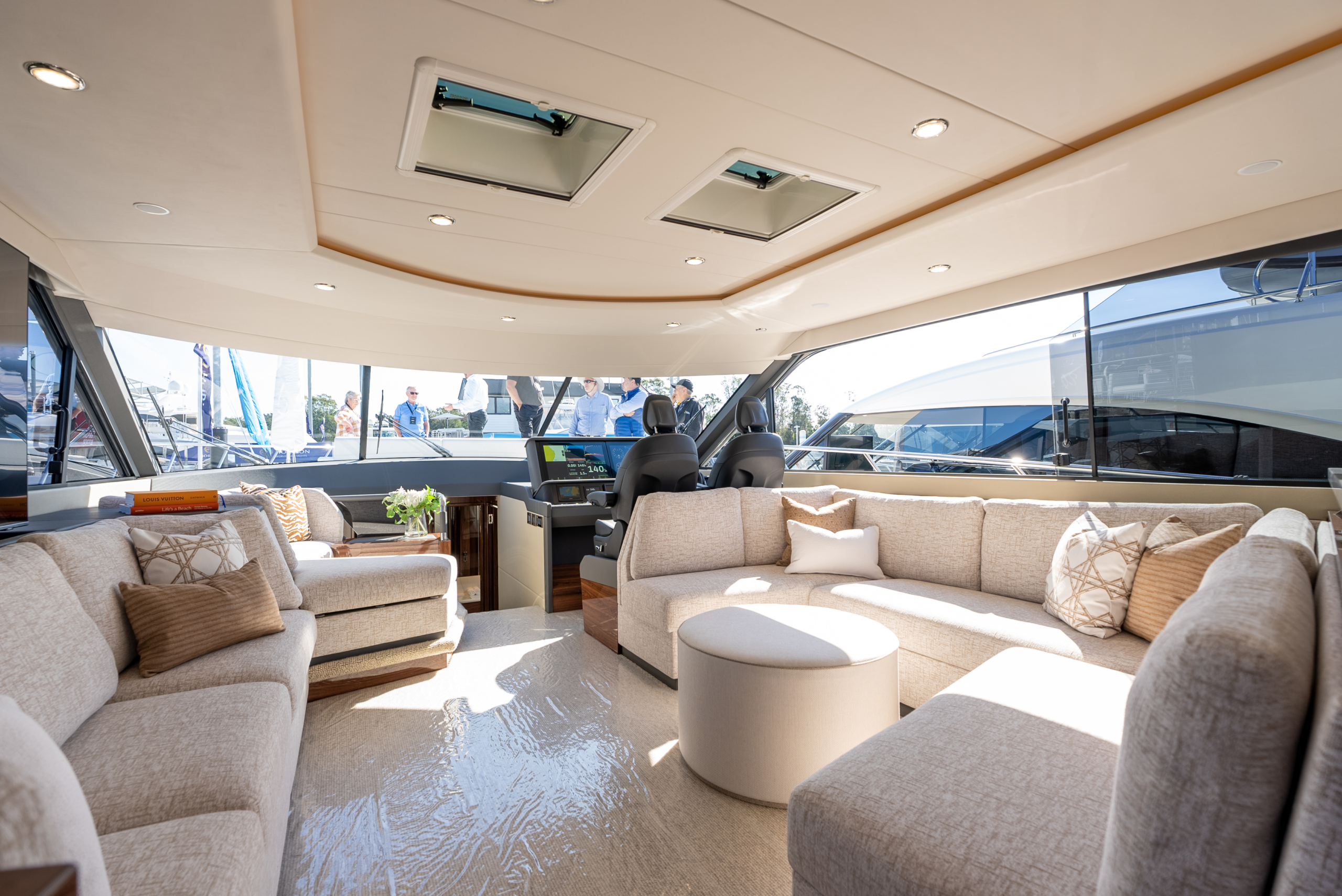 "The global launch of the S75 heralds the start of Maritimo's 20th Anniversary celebrations and what could be more fitting in our 20th year than releasing this grand vessel, the epitome of everything that is Maritimo," says Tom Barry-Cotter, Managing Director of Maritimo. "We are incredibly proud to be launching this majestic vessel and indeed what it represents for Maritimo. The S75 is the culmination of over three years of development by the dedicated Maritimo team. The company has invested many hundreds of thousands of hours in the planning, development and pre-production of the S75, collaborating with Maritimo owners intensively throughout the process. When you consider the evolution of Maritimo over the last 20 years you understand that the foundations for the development of the S75 really started back then."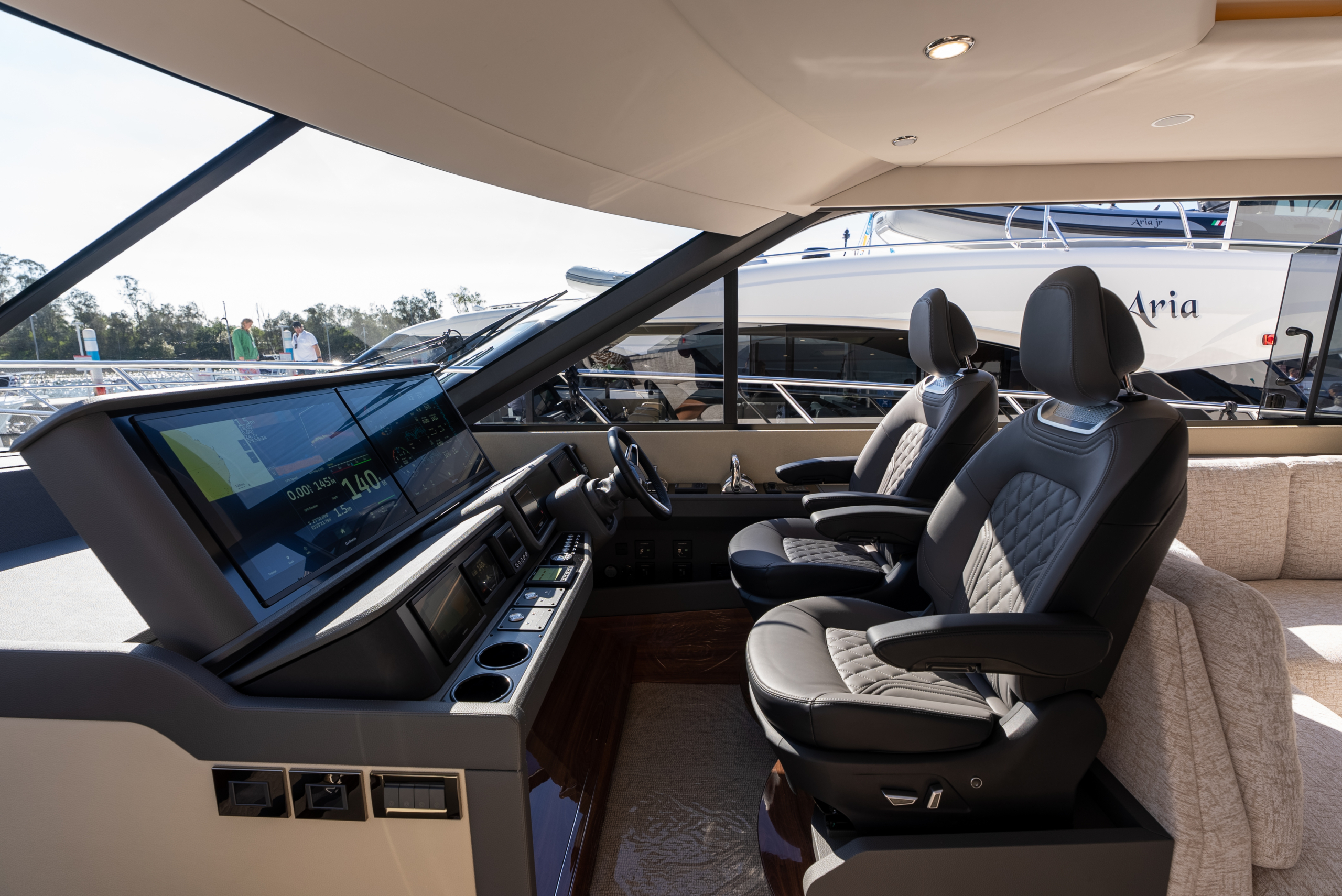 Maritmo is known for their long-range blue water cruising credentials and the S75 reinforces that reputation. The S75's hull design is purposeful and visually communicates an inherent strength and ability to effortlessly soak up long distances of travel. From the exterior the massive panoramic glass areas in the hull and saloon tease at what will be on offer for the occupants gazing outwards.
Upon stepping on board, the S75 the vast nature of the rear Adventure Deck is apparent, and delivers on the all-important grandeur a superyacht commands. Across the entire S75 the level of craftsmanship is highly apparent. The devil really is in the detail and the S75 reveals a depth of design and build consideration on a heightened level.