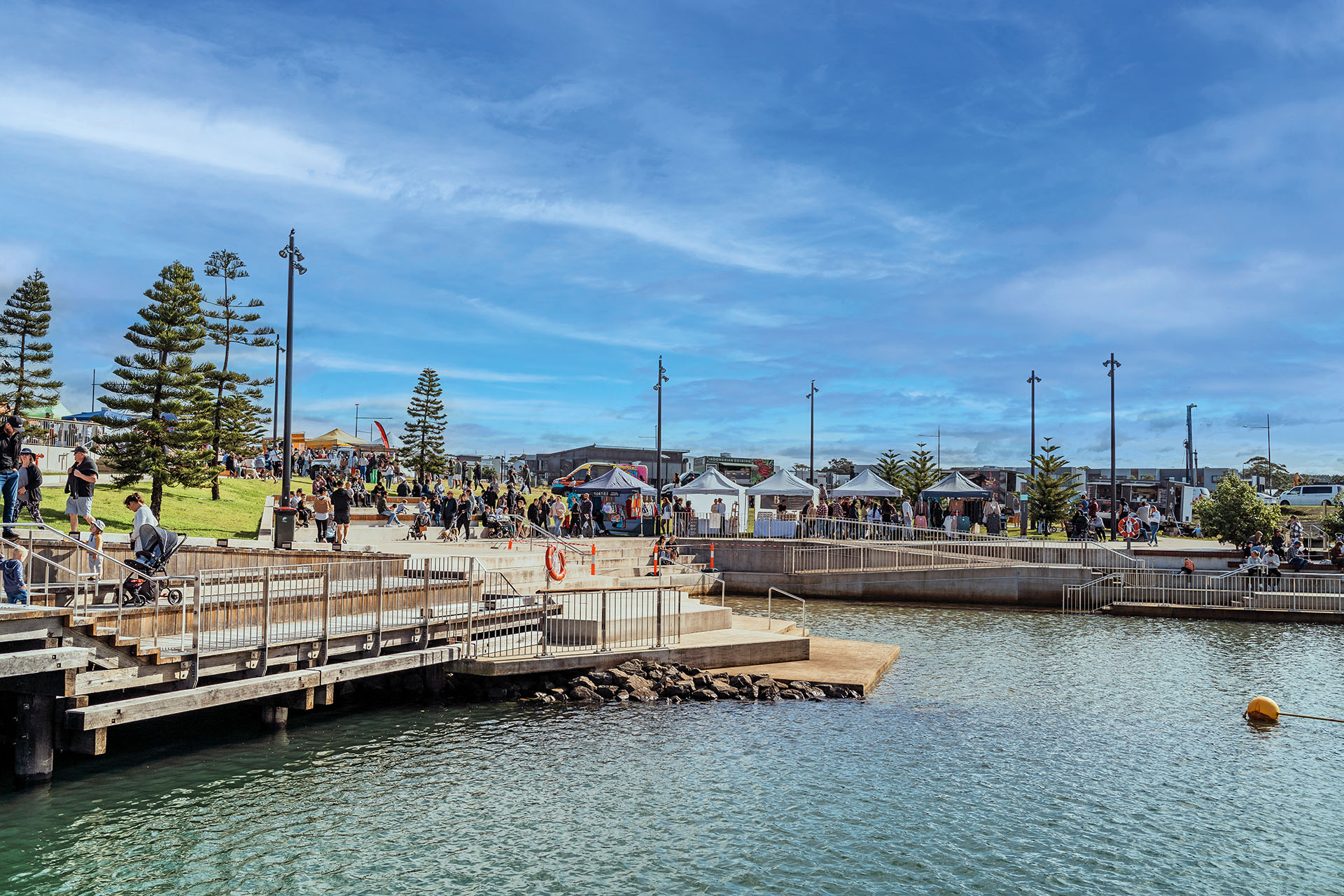 Set against the stunning backdrop of Shellharbour Marina, The Waterfront Food and Wine Festival at The Waterfront, Shell Cove is a necessary calendar addition for foodies and boaties alike. Set to take place on 28-29 October, the inaugural family-friendly event will celebrate the NSW South Coast's most innovative food and wine producers.
More than 30 food, wine, craft beer and spirits exhibitors are set to take part, with former MasterChef winner and TV presenter Adam Liaw (pictured) as the festival's headline drawcard. Other highlights include cooking demos by acclaimed Indigenous chef and TV presenter Mark Olive, MasterChef alumni Gina Ottaway and a long table event. There will also be live music, rides and roving entertainment, all just metres away from the world-class Shellharbour Marina.
"This is an event that will introduce visitors from across NSW and beyond to the beauty and amenity of The Waterfront, Shell Cove and the Shellharbour region," says Mathew Gulliver, Development Director, Shell Cove, Frasers Property Australia. "We hope it will be the perfect excuse for yachties from up and down the coast to check out the new Shellharbour Marina. They'll be able to book a berth and walk off their boat straight into the festival."
Visit thewaterfrontshellcove.com.au
For boating news, features and interviews, subscribe to Nautilus Marine Magazine here.