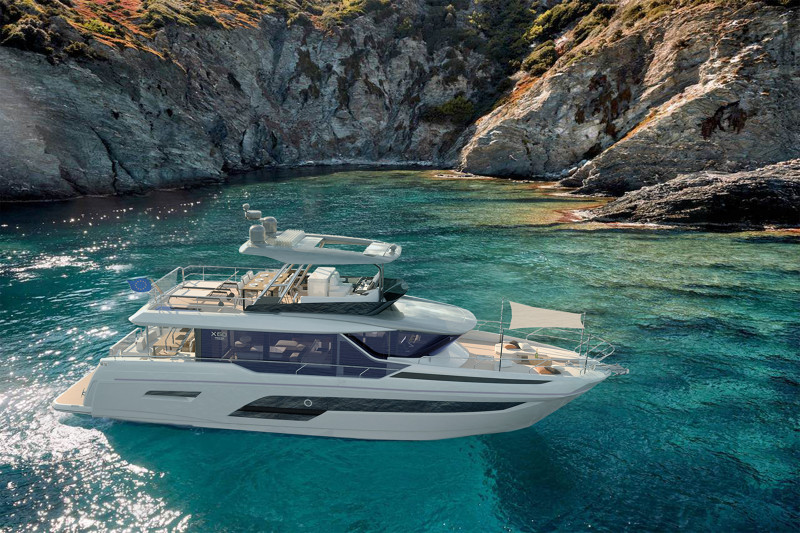 Following its successful launch, in 2021, Prestige's X-Line range of motor yachts is expanding. The new European designed and built X60 will enrich the line with a design concept that features the strong points of its big sister, the X70, including space, easy flow of movement, and luxurious finishes. "We created this concept that is inspired by new ways of living," says Erik Stromberg, Director, Prestige Product Marketing. "More space, a closer connection to nature, and a
life centred around sharing with family and friends." Designed for smooth, harmonious cruising, the X60 features an infinity cockpit designed to afford incredible views of the ocean and easy access to the saloon through a large electric sliding glass door. "Our challenge was to invent a new style of yacht," says Prestige Designer Camillo Garonni. "Where on board, we could feel as if we were on an island in the sea." With a diverse range of layout and furnishing options, the X60 features premium extras included as standard. The X60 is powered by dual QSC8.3 Cummins turbodiesel engines controlled via V-drive or Zeus pods. Sundance Marine is the Australian dealer for Prestige motor yachts.
Visit www.sundancemarine.com.au
For more boat reviews and news you need to know about subscribe to Nautilus Marine Magazine.