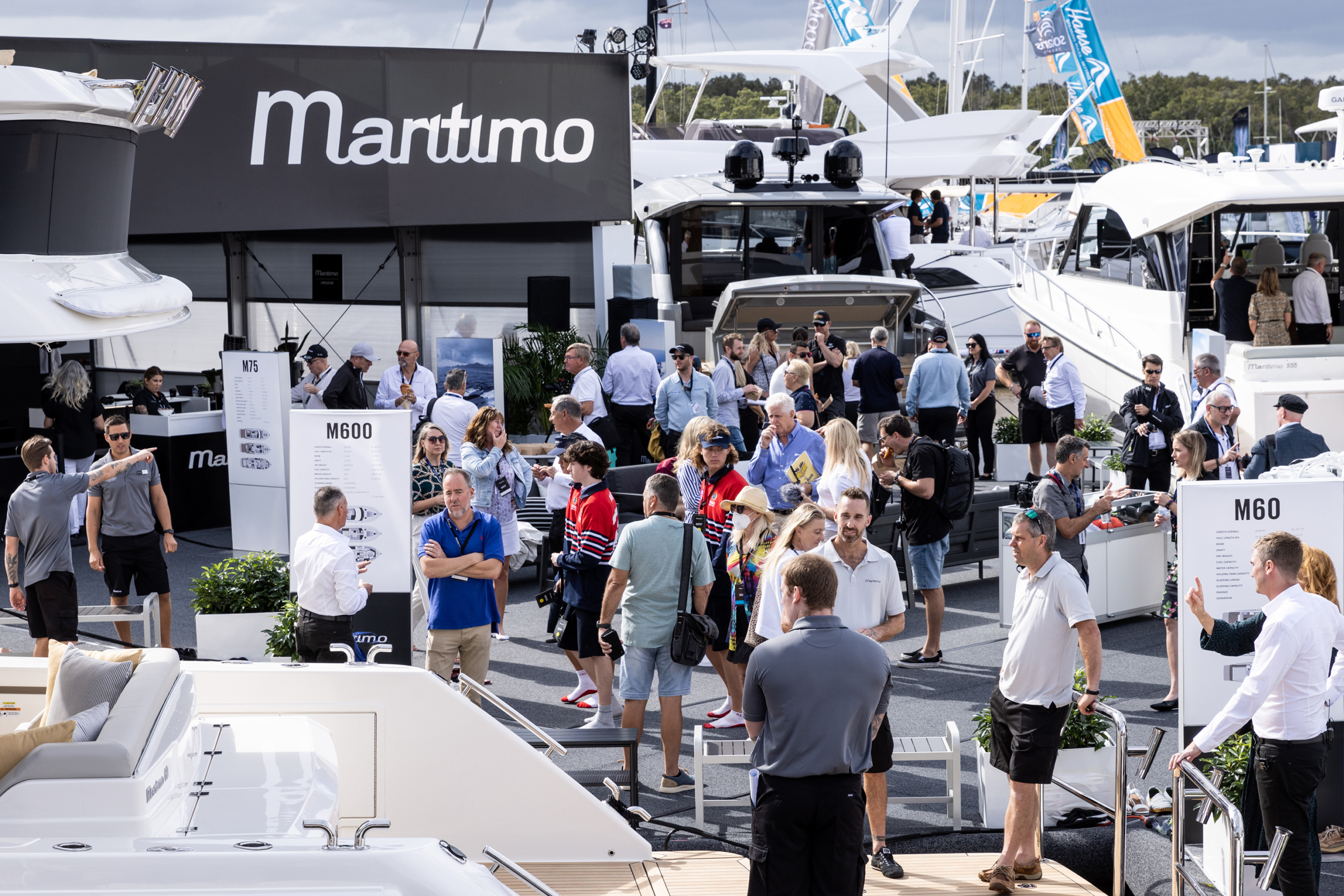 After the success of the 2021 and 2022 Sanctuary Cove International Boat Shows (SCIBS), the 2023 event is going to be huge.
SCIBS 2023 is set to take place 25-28 May at Sanctuary Cove on the Gold Coast. Mulpha Events General Manager, Johan Hasser, says they have seen an enormous demand from premium boating brands lining up to showcase their vessels and products at the 2023 Show.
"Presented by Mulpha Events, SCIBS 2023 will again feature a showstopping line-up of exhibitors across everything from superyachts and trailer boats to the latest marine gadgets and must-have technology, as well as a raft of exciting new launches," says Hasser. SCIBS 2023 is celebrating the companies investing in alternative power sources, with a range of cutting-edge marine industry e-technologies on display, from luxury electric and hybrid yachts, to electric engines, to must-have outdoor 'toys' such as jetboards, and electric underwater scooters.
There will be a host of premium brands taking prime position on the water for the 34th annual SCIBS event, including Maritimo, Palm Beach and Riviera. For those wanting a luxurious VIP entertainment experience, there is the Lagoon Lounge overlooking the Sanctuary Cove Superyacht Marina and the beautiful Lagoon Pool – but be quick, as it sold out the last two years. Since launching in 1988, the Sanctuary Cove International Boat Show has evolved to become Australia's largest boating showcase featuring more than 330 exhibitors, 600 boats on water and land, over 1,000 marine products and attended by more than 45,000 visitors.
Visit sanctuarycoveboatshow.com.au
For boating news, features and interviews, subscribe to Nautilus Marine Magazine here.