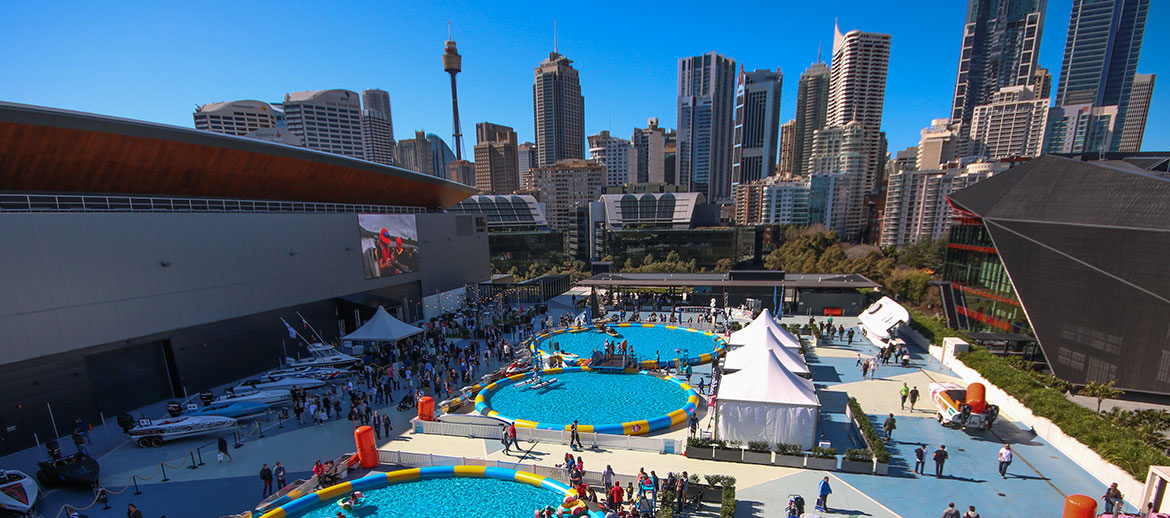 After visiting us at stall 703 you must head to the outdoor Event Deck on the top exhibition level where two giant pools host on-water demonstrations of marine products. See and actually hop aboard kayaks, stand-up paddle boards, pedal boards and other unique vessels on the water.
Powerful off-shore power boats will also be on display, as well as speed craft from Ski Racing NSW, iconic Perry surf boats, and an array of tinnies.
This is also where the kids get to enjoy free bumper boat rides. The Event Deck is also home to the outdoor food and beverage bar, a great place to relax and rendezvous while enjoying a spectacular view across the city, with Bondi Beach Radio playing a few tunes.
Event Details
2nd – 6th August 2018
International Convention Centre, Sydney
Cockle Bay Marina, Darling Harbour
To visit the Sydney International Boat Show website, click here.