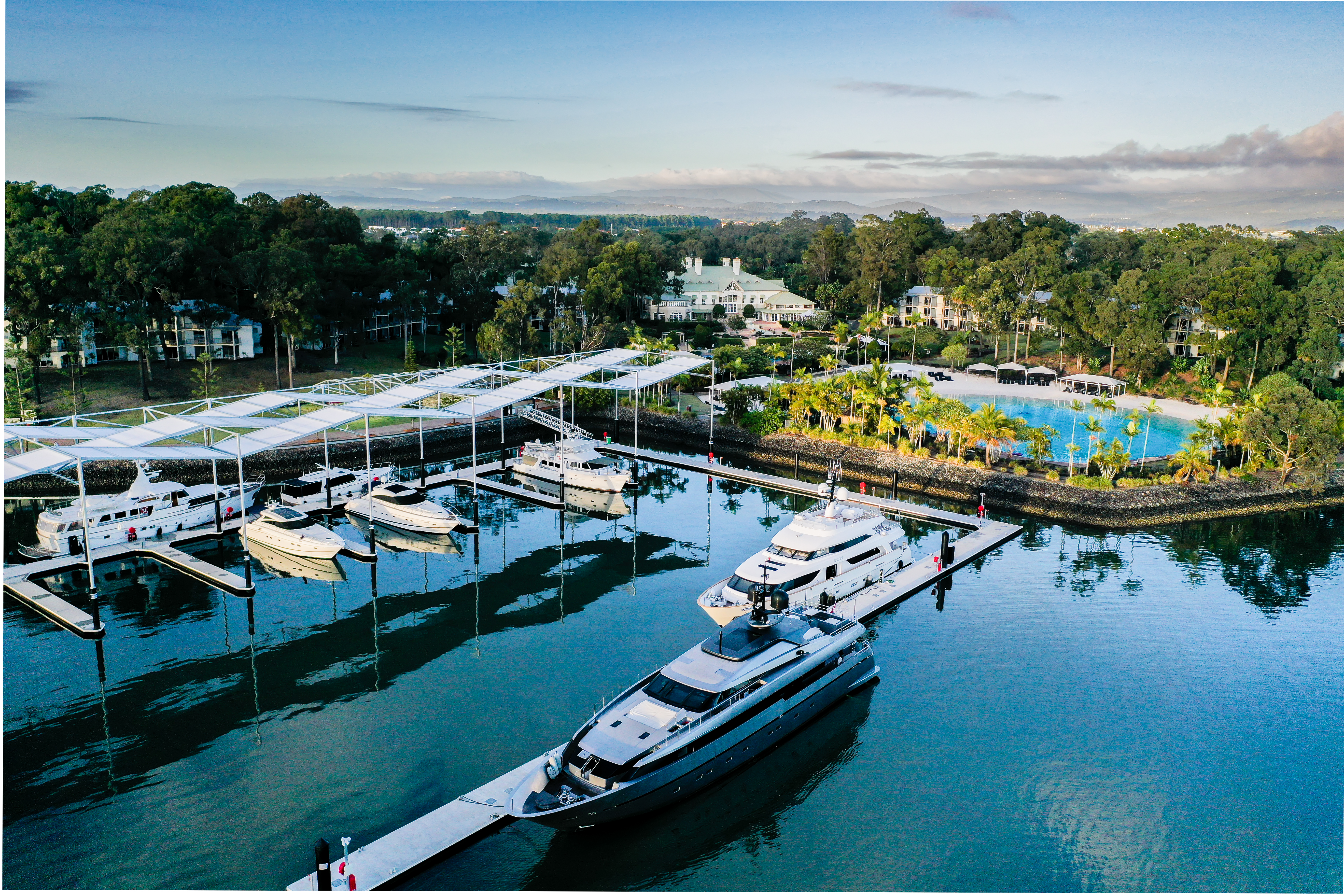 The Gold Anchor program is to marinas what the Michelin Guide is to restaurants. It is a simple and credible way of communicating to potential customers the marina's commitment to quality facilities and services. There are over 200 Gold Anchor Marinas accredited in 27 countries around the world and the program is really 'on the move' and expanding in numbers and locations. Global Gold Anchor is a joint venture initiative between the Marina Industries Association (MIA) and The Yacht Harbours Association (TYHA). "The Global Gold Anchor signals to customers the marina's commitment to providing a defined standard of quality facilities and services," says Suzanne Davies, MIA CEO. Marinas can self-assess as part of the Gold Anchor program if they meet certain minimum criteria relating to the facilities and services offered at the marina. However, many marinas elect to be rated as 3, 4 or 5 Gold Anchors. Being rated requires a rigorous independent audit of 86 criteria across areas such as services, on water and on shore facilities and infrastructure, policies and procedures, environment and ambience. It also involves an independent customer survey. The 5 Gold Anchor Platinum accreditation is the highest accolade that the industry awards and is reserved for marinas which offer their customers a comprehensive unique marina experience by providing tailored personalised service and an outstanding array of high-quality facilities and amenities.
There are currently three Platinum 5 Gold Anchor Marinas in Australia: Birkenhead Point Marina in Sydney, Coral Sea Marina in Airlie Beach and the most recent addition, Sanctuary Cove Marina on Queensland's Gold Coast. Marinas will often use the accreditation to inform their development plans as they strive to move from one rating to another. "My club is committed to positioning the RMYC as the best boating club in the country and has developed a master plan to achieve that goal," says Jayson McDonald CMM, CEO of Royal Motor Yacht Club. "We aim to be accredited as a Platinum 5 Gold Anchor Marina and have incorporated many of the elements required for accreditation in our plan." Of course, not everyone wants or needs a high-end marina experience. The Batemans Bay on the NSW South Coast is a great example of a Gold Anchor Marina which assesses itself against the Gold Anchor criteria every three years. It offers boaters a beautifully maintained marina in a lovely setting, complimented by great boating facilities and service delivered by a team of highly experienced staff, led by Certified Marina Manager Daimon Martin. 
Visit www.globalgoldanchor.com for a complete listing of all Gold Anchor marinas.
Check out the December-January issue of Nautilus Marine Magazine for Suzanne's 10-page expert guide to marina selection and subscribe to Nautilus Marine Magazine here.