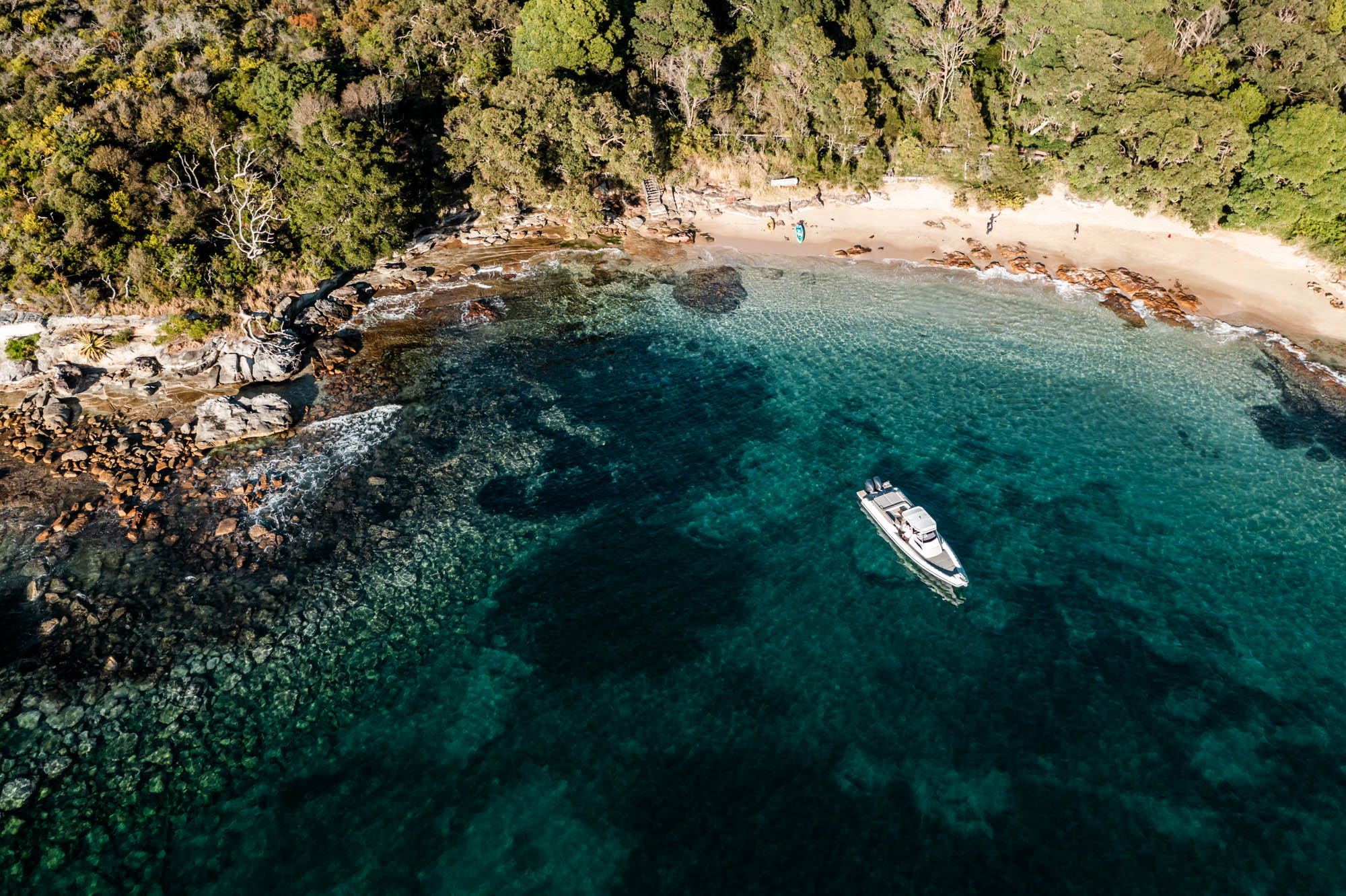 Luxury rigid inflatable brand Capelli may have only just arrived here recently, however, the Italian brand has a long and proud heritage. Short Marine, a boat dealership based across Sydney and Gold Coast, is the exclusive distributor of Capelli in Australia and New Zealand. We caught up with Short Marine director Sam Short to discuss the new Capelli partnership and what makes Capelli boats so well suited to our on-water lifestyle.
Can you give us a bit of background about Short Marine and your philosophy? My brother Ryan and I co-own Short Marine. We believe that boating should be easy. Our mission at Short Marine is to deliver the best boating experience in the world. That's a big goal but it's something we're incredibly determined to achieve. So, everything we do at Short Marine revolves around that. Most boat dealerships aren't structured around on-going support services. However, when you hear of people's negative boating experiences, it's often due to a lack of on-going service and support. So, we thought there was a huge opportunity to fulfil that need. At our core, we're a service-based business. So, when we sell a boat, firstly we want to ensure our customers are getting the right boat, then we want to educate them on how to look after their boat properly and support them to do that. We offer all the services a boat owner needs under the one roof and we really look after our relationships with our customers.
How excited are you about the new partnership between Capelli and Short Marine? We're really excited about being the ones that are bringing Capelli to Australia and New Zealand. There's been a huge shift towards rigid inflatable boats recently. They're easy to maintain and easy to drive. We identified the need to add a range of high quality, luxury day boats that are perfectly suited to our local boating lifestyle. We spent a lot of time researching different brands from all over the world, just to find a product that ticks all the boxes. There are four main things that we look for when researching any brand, firstly that it's a brand that's well respected and well known in the industry. The second thing is it must be extremely high quality in its construction and in its finish. The third thing is they must have a range of models that suit. Lastly, it's important that we find a company that's aligned in its values in regards to how they value the lifetime relationship with their customers. That's how we ended up landing on Capelli. 
For people who aren't familiar with Capelli, how would you describe the brand? Capelli are a high-end rigid inflatable boat manufacturer based out of Italy. They have a wide range of models ranging from three and a half metre tenders, right up to 50-foot luxury day boats and everything in between. Capelli have been around for nearly 50 years and they're extremely well regarded over in Europe.
What type of customers will the Capelli range appeal to? These boats are perfectly suited for couples and families that just want to get out on the water. The layouts of Capellis make them fantastic day boats, perfect for entertaining. Pulling up close to shore, dropping anchor, having lunch and a few drinks on board, and lounging around in the sun. They're also great offshore boats perfect for running up the coast for the day, and the larger models are comfortable for overnight stays. 
In your opinion, where do you feel Capelli will sit in the market here? The build quality and design features of Capelli boats are consistently superior to other rigid inflatable brands, across the entire Capelli range. However, it's in the 10 metres and above category that Capelli really has the potential to disrupt the market. Not just in terms of other RIB brands in the market, but to also bridge the gap between bigger cruisers and traditional runabouts. We've already had multiple customers sell their current fibreglass boat and switch to a Capelli. RIBs are very easy to drive and easy to maintain. There's not the same level of maintenance and ongoing servicing that's required for bigger cruisers. Lastly, they're much more affordable than bigger fibreglass boats.
Visit shortmarine.com.au
Read the full feature in the December-January issue of Nautilus Marine Magazine and subscribe to Nautilus Marine Magazine here.