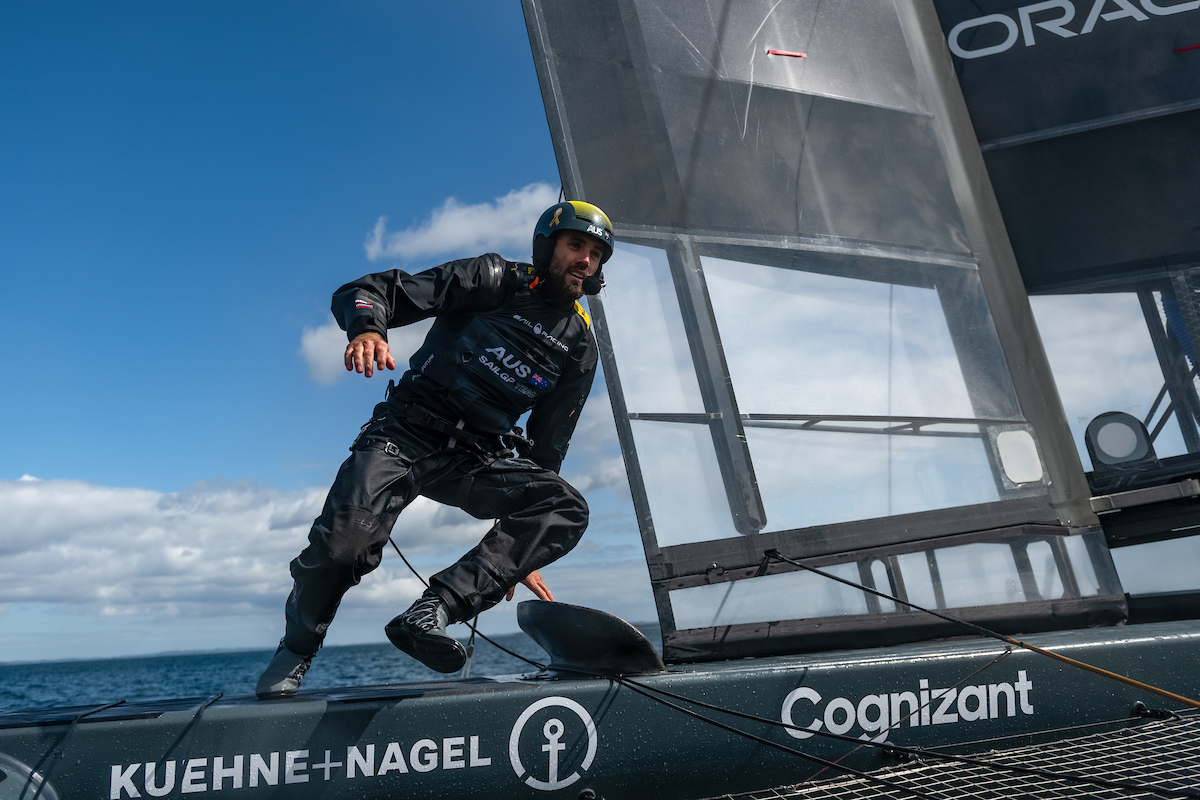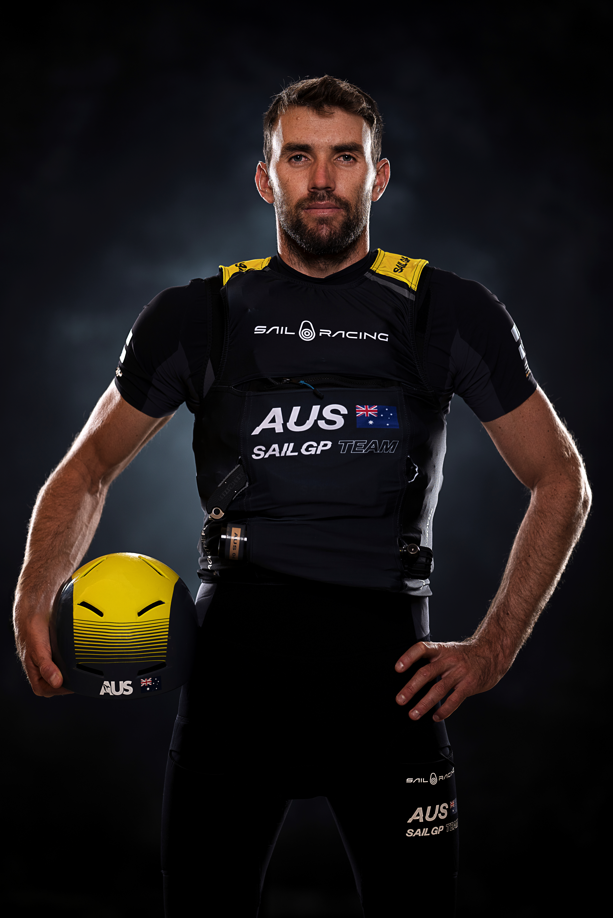 With SailGP back on again for Season 3, we catch up with Australian SailGP Team Flight Controller and Olympic Silver Medallist Jason Waterhouse.
Can you talk us through your earliest memories of sailing (or boating) and being on the water? My earliest memories are sailing with my parents around the world on our 40-foot yacht across the Pacific to Australia. It was a year-long trip from when I was four years old.
Talk to us about what it was like to win a silver medal at the Rio Olympics? It was a bittersweet moment. I was of course so happy to win a medal at our first Olympics but being one point off winning a gold medal was a hard pill to swallow. It definitely made me more hungry for success. The atmosphere in Rio was amazing. The Olympics had a very different feel but for us it was business as we were so focused and had our heads in the game. It's more on reflection that you get to sit back and acknowledge how incredible an experience it was.
How does the family connection enhance your sailing partnership with Lisa? It was a really cool family moment to experience the Olympics as cousins. We are obviously very close on and off the water which I think makes it easier to race in a team. We have sailed together since 2008 and that long partnership helps to develop trust and communication.
Let's talk about SailGP. What was it that initially made you want to get involved? Being an Olympic representative in the Multihull class I obviously wanted to be involved in SailGP. When I heard the crew list that Tom Slingsby was pulling together I knew he had a fiercely competitive and strong team and naturally I wanted to be a part of it.
What different elements do you get out of both SailGP and the Nacra 17? It's a very different experience going from a skipper leadership role in Nacra to going to a crew role in SailGP. Having that Multihull background has really helped me in the position of Flight Controller as it's based on a lot of intuition and feel for the boat.
Can you tell us more about your role in the Aussie team? What do you love most about it? My role as Flight Controller is to control the hydrodynamics of the boat and make sure that the hulls do not touch the water, thus keeping the boat and the crew nice and fast and of course dry. I love that it's a super unique role. There is nothing in sailing quite like it. The pressure it places me under is an adrenaline rush, which as an adrenaline junkie, I love.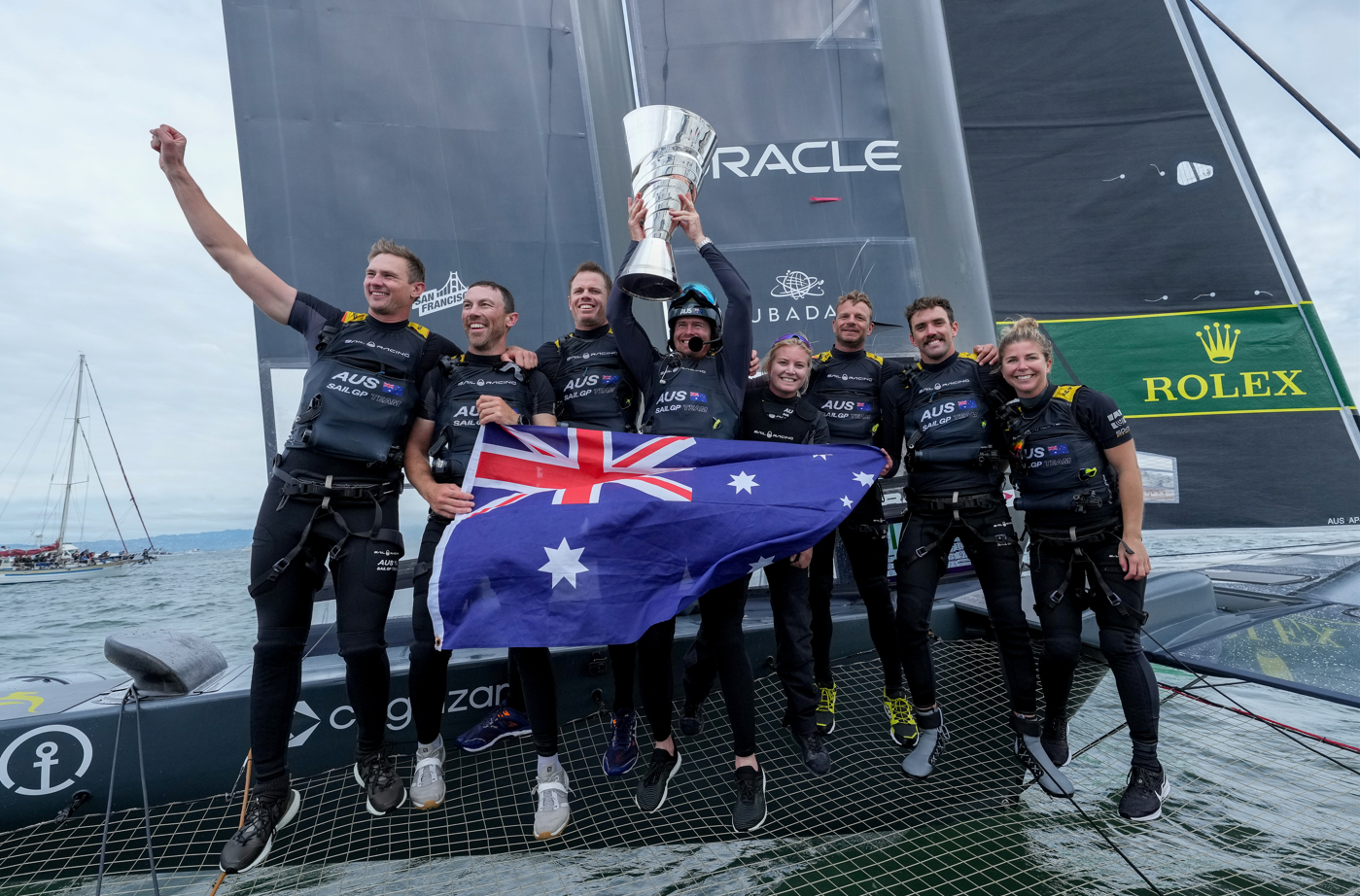 Having won SailGP two seasons in a row, everyone definitely has their eyes on the Aussie team coming into Season three. Does that add extra pressure or is it just motivation? I feel that now that we have won it twice the pressure has actually lifted. It proves that season one wasn't a fluke and rather that we are the dominant team. That definitely gives us confidence going into the season ahead.
What lessons has SailGP taught you about teamwork and friendship that could be applied to other areas of life? I'm lucky to have amazing professional sailors sailing with me who have become mates and help me to look good at my job. I have learned that having a good team culture helps to produce results and at the same time having your team hold you at a high standard is really important.
Round Two of SailGP Season Three will take place in Chicago, USA (18-19 of June) and Round Three will be in Plymouth, UK (30-31 July). For more information visit sailgp.com.
For boating news, features and interviews, subscribe to Nautilus Marine Magazine here.