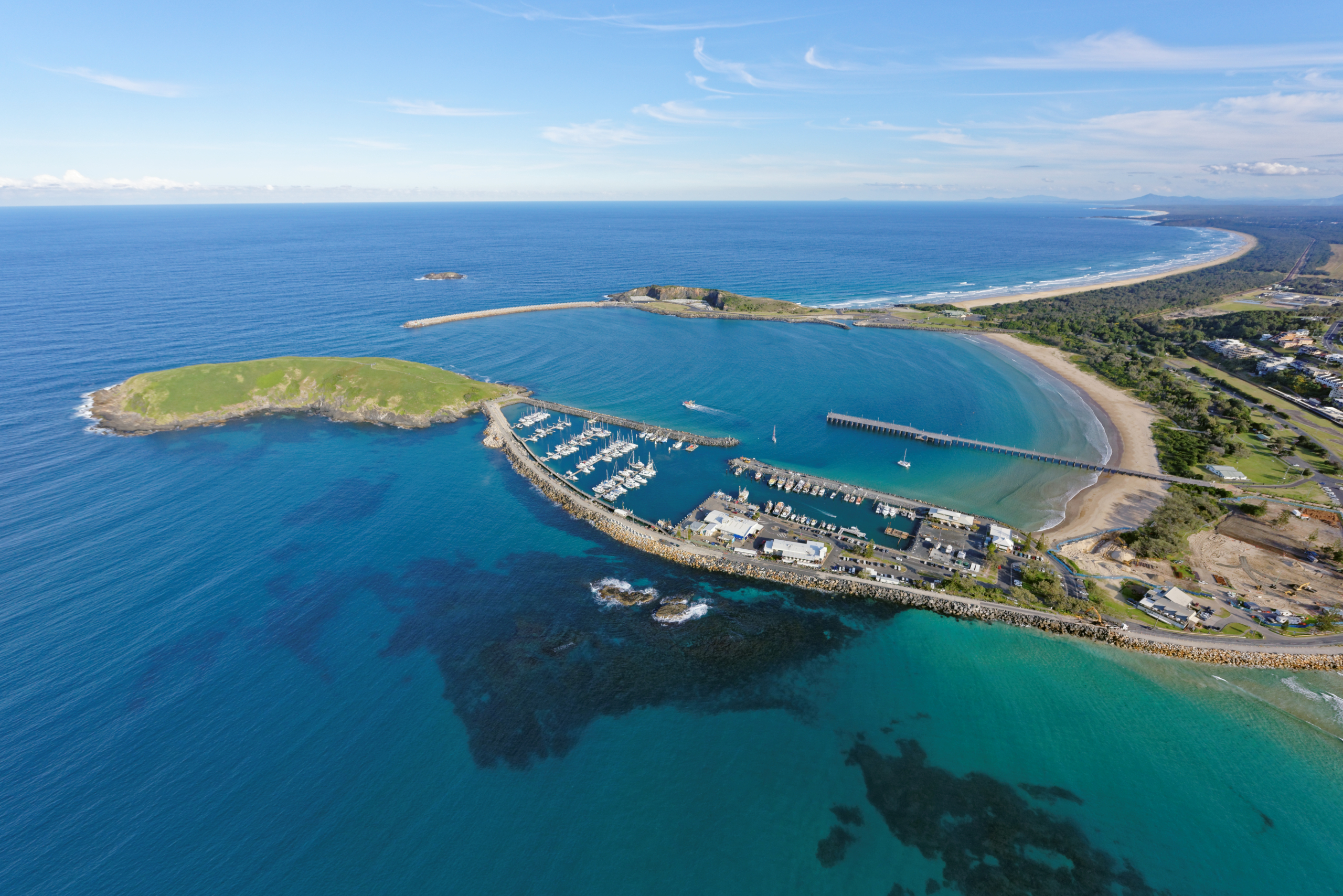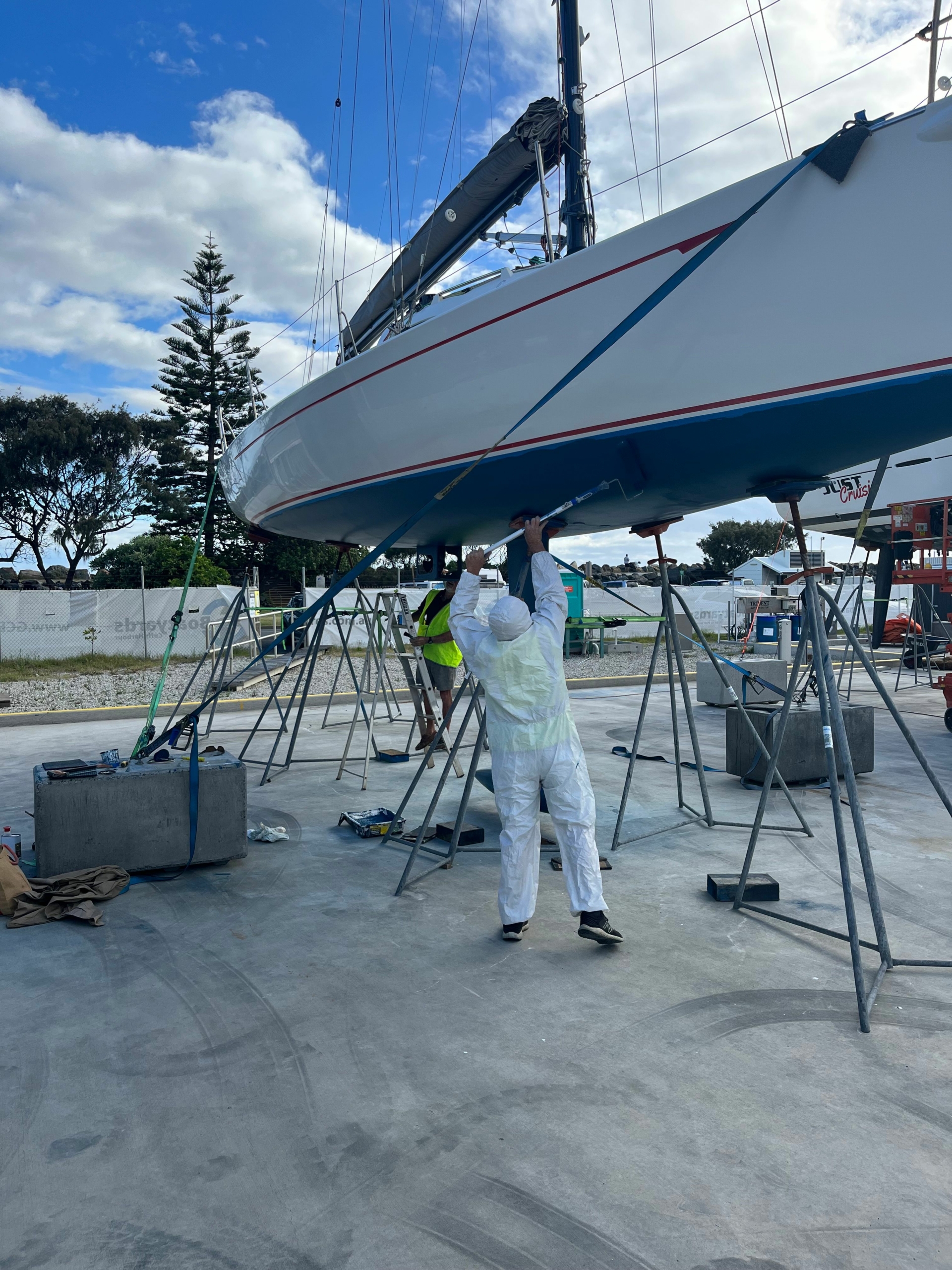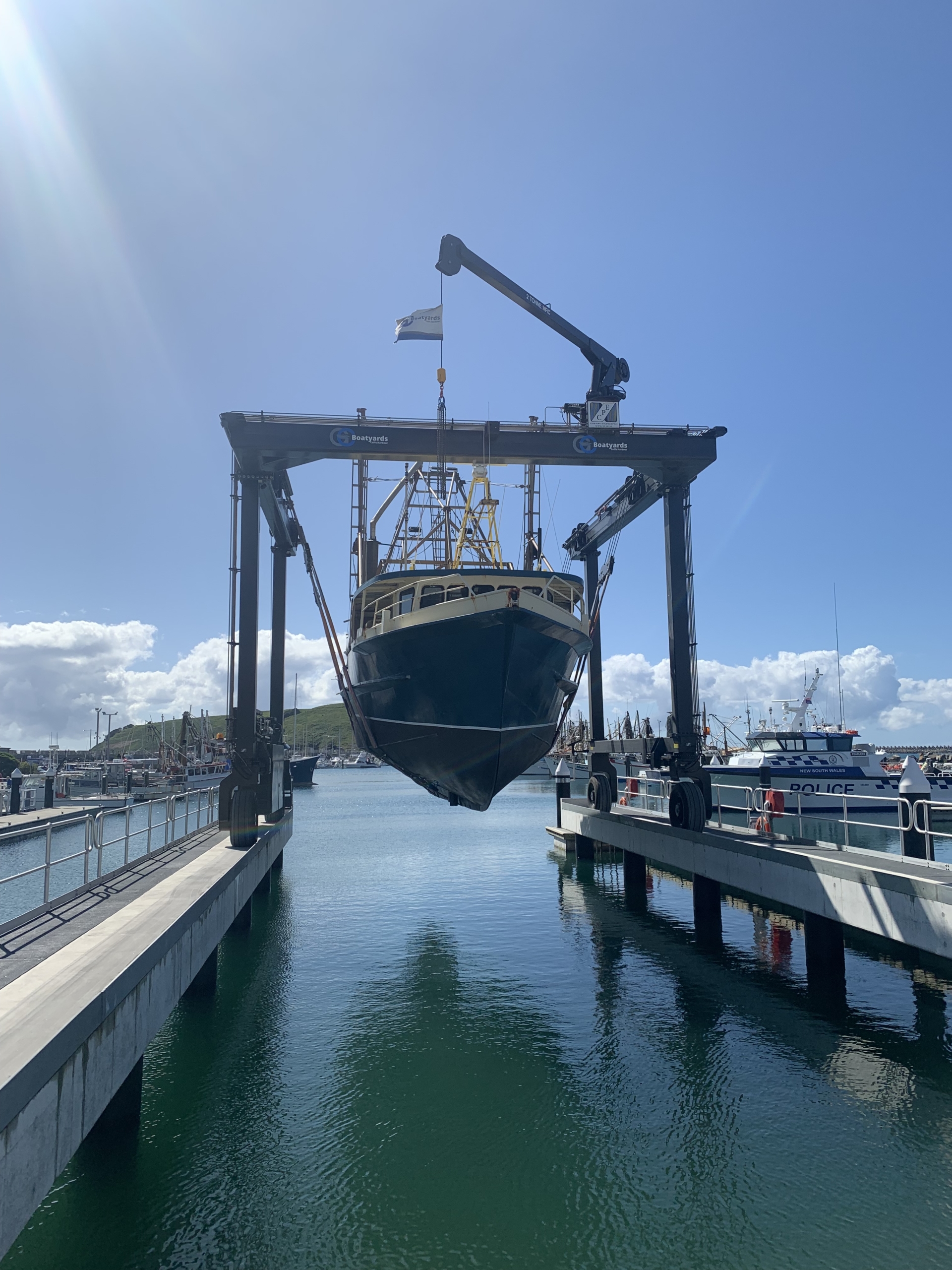 Marina expert Luke McCaul of GCBoatyards Coffs Harbour shares some helpful advice for planning interstate cruising journeys.
When you are planning your cruising schedule, it's a good idea to leverage your existing marine industry contacts. Most boat owners will have on-going relationships with their local marina manager and with their boat broker or dealer. Get in touch with them, ask for their advice and involve them in the planning process. Chances are they may have completed a coastal cruise before and will have some great advice on locations to stop. Plus, you may be able to tap into their network of industry contacts if marine trades are required along the way. If you are planning a boatyard period within your cruising schedule, it is best to get in contact with marine trades in advance of your yard period to avoid any delays with trade availability and any parts that may be required.
Liaising with marinas you'll be visiting
Set a rough plan of your cruising schedule before you depart your home port, identify the potential stopover points and marinas and give them a call-in advance to check availability and peak periods.  It is best to have a tentative booking with at least the busy marinas and/or boatyards, you are then in their system, it makes it easier for the marinas to manage the booking and less likely you will have to drop the anchor out in a bay or make last minute changes to your cruising schedule.  To save hassle in the booking process, make sure you have your most current certificate of currency for your boat insurance, marinas will require this to confirm a booking.
My Marina Guide (mymarinaguide.com) is a great website to help with your cruising schedule planning. This online marine services directory lists all marinas and the major boatyards in Australia. It's a great help for passage planning and makes it easy for boaties to find locate marinas, maintenance facilities and service providers.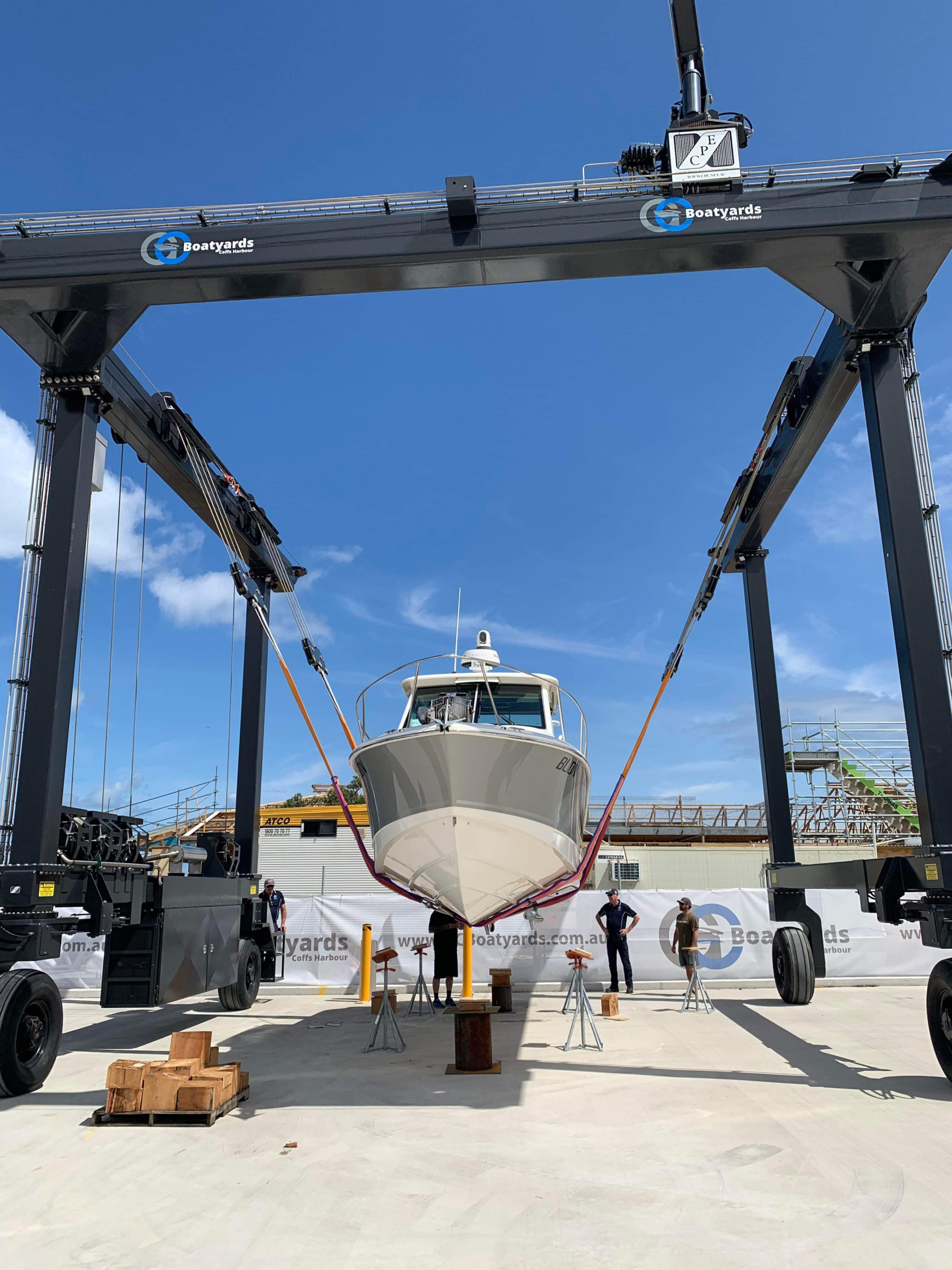 Stopover locations
When you are planning your stopover locations there are several factors to consider. The first consideration should be the range of your vessel, and if you're travelling with a group, the range of the vessels within your group. In good weather conditions the fuel range will determine largely the stopover locations for your schedule.
With range in mind, you should also confirm if your stopover locations have fuel facilities that are available 24 hours a day. This means you can continue with your schedule if you have arrived outside of hours or you have been delayed. For example, at GCBoatyards in Coffs Harbour we have 24-hour diesel service.
Marina access is always one to consider especially with tides.  Look for marinas that have all tide access and if you need to do a bar crossing and incoming tide is best conditions.
Convenient provisioning options in port is always a plus. Along your cruising schedule plan stopover locations and marinas that have the large grocery stores nearby. That way you can organise delivery to the marina or organise click and collect.
Lastly, always keep your weather apps handy on the run. Monitor them regularly in case you need to find an alternative anchorage or port for inclement weather.
Planning ahead
Depending on the time of year you plan to migrate up or down the coast, some marinas will have busy cruising seasons and pre-arranging berthing is always recommended to avoid last minute changes to your cruising schedule.  The Australian East Coast cruising season is generally between April – November so always call in advance to schedule your marina berth. Some locations require months in advance over busy periods. For example, in the Gold Coast May-July is a peak season, in the Whitsundays peak season is July – October.
Get in contact with all stopover marinas as soon as you have even a rough idea of your cruising schedule. This will allow you to gauge any busy periods well in advance of your leave date. If the marina is likely to be busy on your chosen dates, you can put in tentative booking/date into marinas until you firm up your exact schedule. An early tentative booking makes it easier for marinas to work with as you, this means you'll be logged in the marina's system and can work with them to flexibly manage your booking.
Run with the trade winds
If you're planning a sailing trip up the East Coast of Australia, especially in Queensland, one of my biggest tips would be to run with the trades. The East Coast Trades, especially further up the coast are pretty reliable for running north. So, it's worth departing sooner or departing later to catch the right season.
In Queensland, the trade winds blow an east-to-southeast direction from April to November. This makes sailing up the East Coast of Australia much easier, as you'll be running most of the time. On the New South Wales coast, the winds are quite inconsistent. There are no prevailing winds or trade winds to rely on. Furthermore, wind patterns seem to change along the coast.
Local knowledge
Confirming the seaworthiness and offshore capability of your vessel is of paramount importance before you even consider an interstate cruising journey. The same applies for ensuring your skipper and crew has the skill, experience and training necessary to plan and undertake an offshore cruising journey. You also need to ensure all your safety equipment and communication systems are in good working order.
Speaking of communication, nothing beats local knowledge. It's best to check in with local coastguards one stop in advance to get any updated information on accessing the area, crossing bars, entering harbours etc. However, as a general rule, if you are crossing bars, an incoming tide is safest with wind under 20 knots and seas less than 2m. It's also good practice to log your trip with the local marine rescue organisation. In NSW, the Marine Rescue offer a free downloadable app which is a great way to log your route plan and register your vessel and the amount of passengers onboard. That way you are always being monitored by the authorities if you have any issues at sea. Check out our Expert's Guide to Marine Radios within the April edition of the Nautilus Marine Magazine, for detailed advice about communicating with local marine rescue organisations.
Recheck the weather
Every boatie knows they can't beat the sea. Make sure to always check weather conditions and forecasts before you leave port. It's also a good idea to recheck just before you leave, as conditions can easily change overnight. While conditions might seem calm and relaxed in a quiet anchorage, winds might be howling and the swell pumping just around the headland.
Weather apps like Windy and Seabreeze are great resources for boaters. If you are planning to do a serious passage crossing, it is always best to cross reference a range of weather apps and websites to get the most accurate summary of conditions.
Stopover spotlight: Coffs Harbour, NSW
GCBoatyards Coffs Harbour is a full-service boatyard now available and operational in the deep-water safe access harbour of Coffs Harbour, northern NSW.  For any cruising boaties planning their East Coast schedule, Coffs Harbour Boatyard is a valuable stopover catering for most cruising vessel requirements with a 75T travel lift (up to 7.5m beam) and access to a range of marine trades for convenient and efficient boat maintenance. The boatyard adjoins Coffs Harbour International Marina (coffsharbourmarina.com.au) which can take vessels up to 25m. The marina village offers a range of dining and provisioning options for vessels planning a stopover.
Find out more about GCBoatyards Coffs Harbour
All-inclusive antifoul package from $AUD79 per foot, visit https://gcboatyards.com.au/antifoulpackage