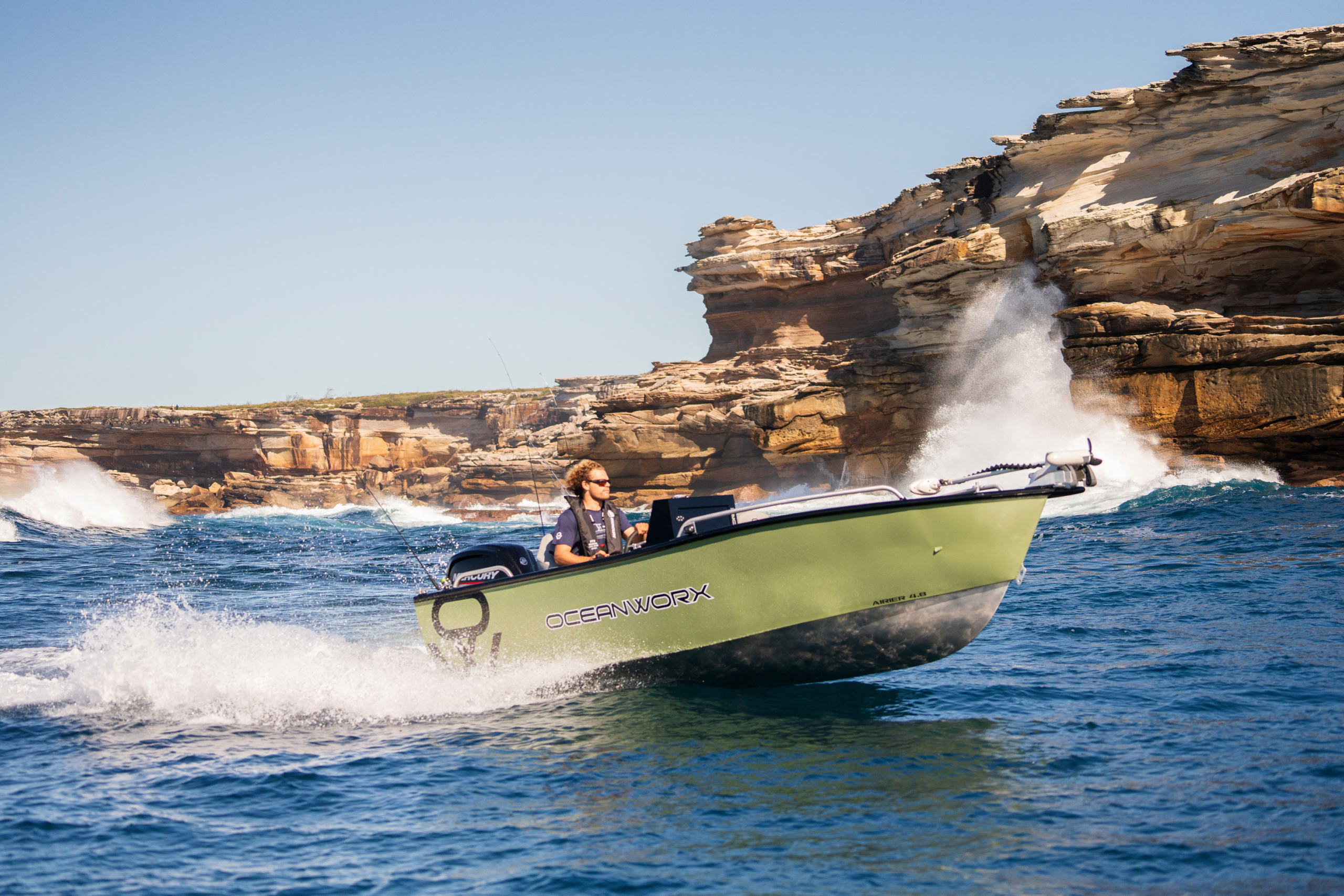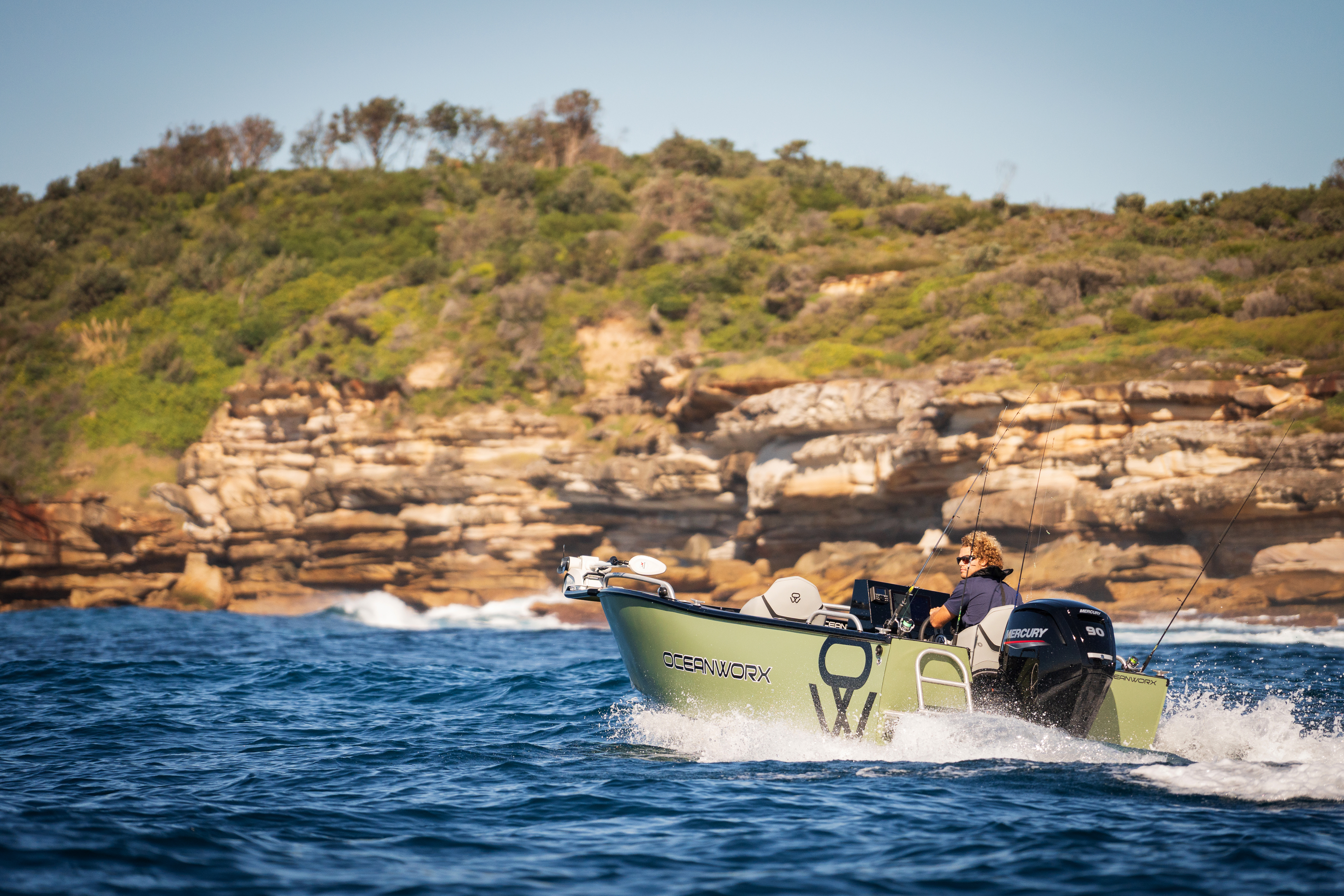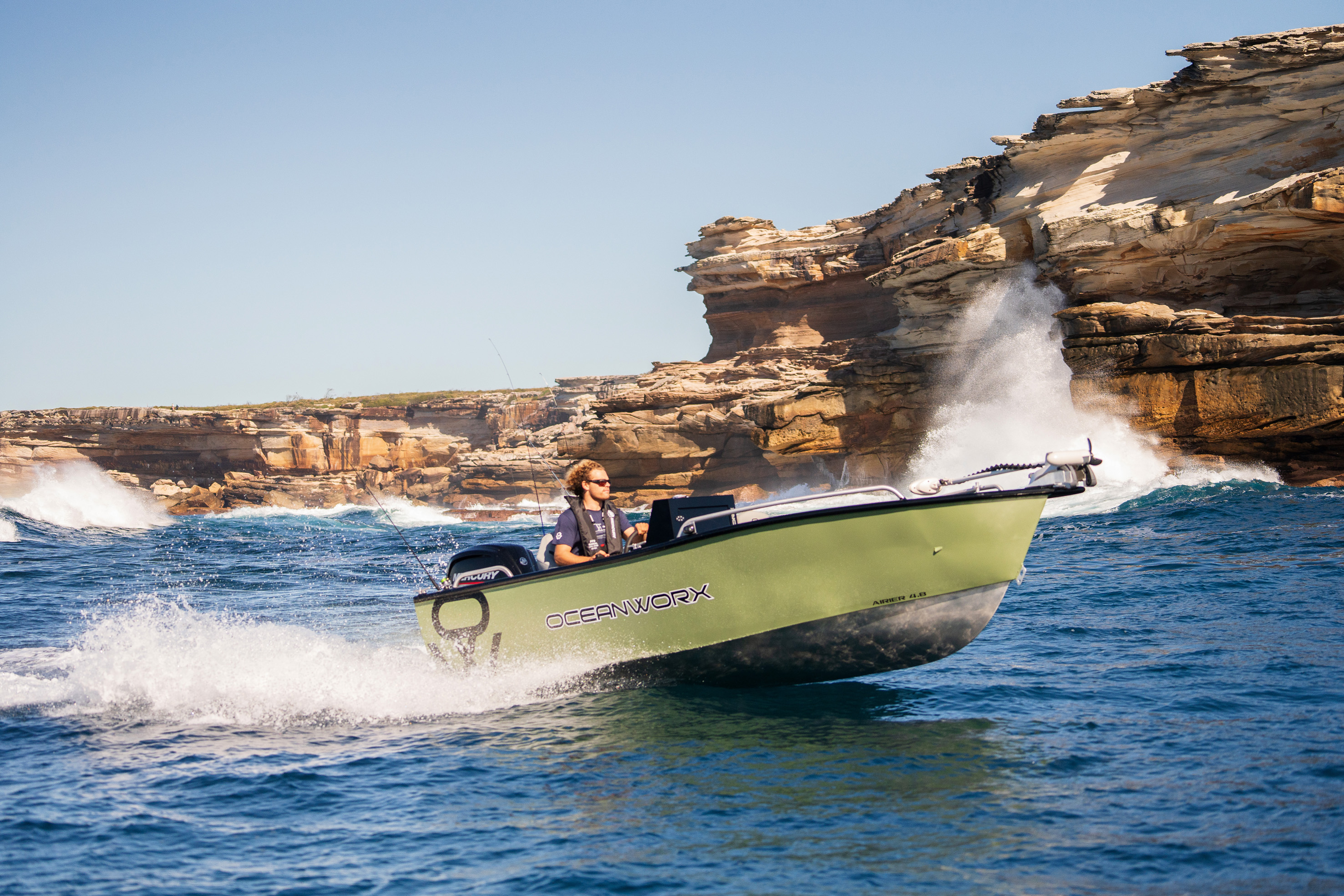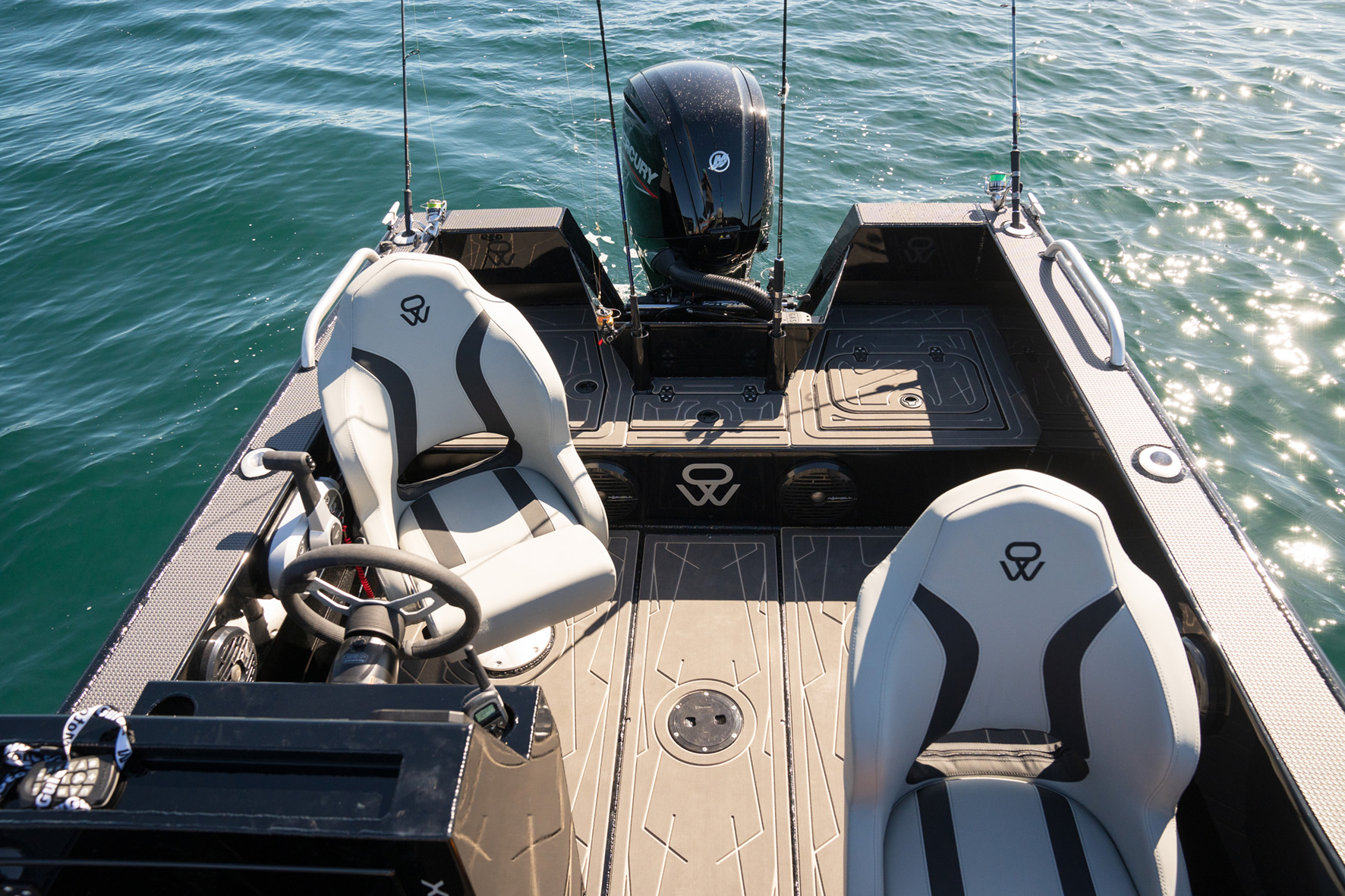 Oceanworx is a new locally designed and built boat brand with an impressive debut model, writes Scott Thomas.
FNew boat companies don't come along every day. It's an ultra-competitive market in Australia. It's also a well-educated market; buyers understand their boats and know what they want in a boat. It takes a switched-on operator to successfully
build a brand and supply fussy boaters with the right product for the right price.
Derek Rodway and his son Samson are the brains behind Oceanworx, a new boat company based out of Sydney and manufactured in Australia. Samson has created the hull designs for Oceanworx and Derek is the owner of Good Times Marine, a long-established dealership in the Sutherland Shire, south of Sydney.
The plan
Oceanworx has been positioned as a premium boat brand. The boats are built to a high standard using high tensile marine grade aluminium. "The Oceanworx customer is someone who loves the boating lifestyle and boating adventures," says Derek. "They're not necessarily a first time boat owner. Rather, they are looking for a more refined product with plenty of options.
The Airier 4.8
MThe Airier 4.8 is the debut model from Oceanworx and the first model in the Airier model range. Nautilus Marine Magazine recently got the opportunity to test this brand new model on Sydney's Botany Bay. The test boat was fresh off the factory
floor. The boat was hooked up, launched, and we proceeded to drive it across Botany Bay, heading for some rough water outside the heads. This is a boat test after all, and a boat like this deserves some rough conditions. The boat handled the
conditions nicely.
I was surprised by its ability to stay dry and land soft in the rougher water. However, it did take a few minutes to adjust. It was sensitive to trim and the 90hp four-stroke Mercury was very responsive in the lightweight hull. Once I spent a few minutes behind the helm, it was a pleasure to drive and great fun.
The Airier 4.8 features a unique hull design. On the trailer, it looks quite "boxy" with its sharp chine. The unique hull shape lifts the boat on the plane quickly and effortlessly. It also offers very little resistance from the water on the plane. This,
together with the boat's lightness, not only provides excellent fuel economy, but it also gives it optimum performance at speed.
It's a zippy boat and it handles the conditions well, especially for a sub-five metre boat. Of course, a boat of this size and style does so much more. It's a very versatile boat. The lightweight hull and modest size would make it an ideal estuary
and freshwater boat.
Squadron will come next
After Airier, the next Oceanworx model range will be called Squadron. This pressed aluminium model range will complement the premium Oceanworx offering.
Squadron models will be built in a different location from the Airier models and will offer a different style of boat for a different buyer. While the Airier high tensile boat customer is someone who wants that premium boating experience, Dereks says the Squadron customer wants a lot of options in a boat. "They want something that performs well and is well built but without the high tensile price tag," he says. "They will have a plumbed keep tank and nine-inch Lowrance sounder as standard. For a pressed aluminium boat they will be very well appointed."
What's to come for Oceanworx? Derek says there is a whole line up of products just sitting there waiting for their chance to go into build. "In three or four years' time Oceanworx will have six or seven different models across the line-up."
At this stage Oceanworx has a small dealer network. Missing At Sea will be its Tweed Heads dealer, plus Good Times Marine in Sydney, and the brand is also in final talks with a dealer in Victoria.
Making waves
Overall, it's great to see a new boat brand like Oceanworx hit the Australian market and even better to see them designed for Australian fishos and boaties and built locally for our conditions. There's no doubt we'll hear more from Oceanworx as the
line-up grows and more options become available.
Visit oceanworx.au
For boating news, features and interviews, subscribe to Nautilus Marine Magazine here.