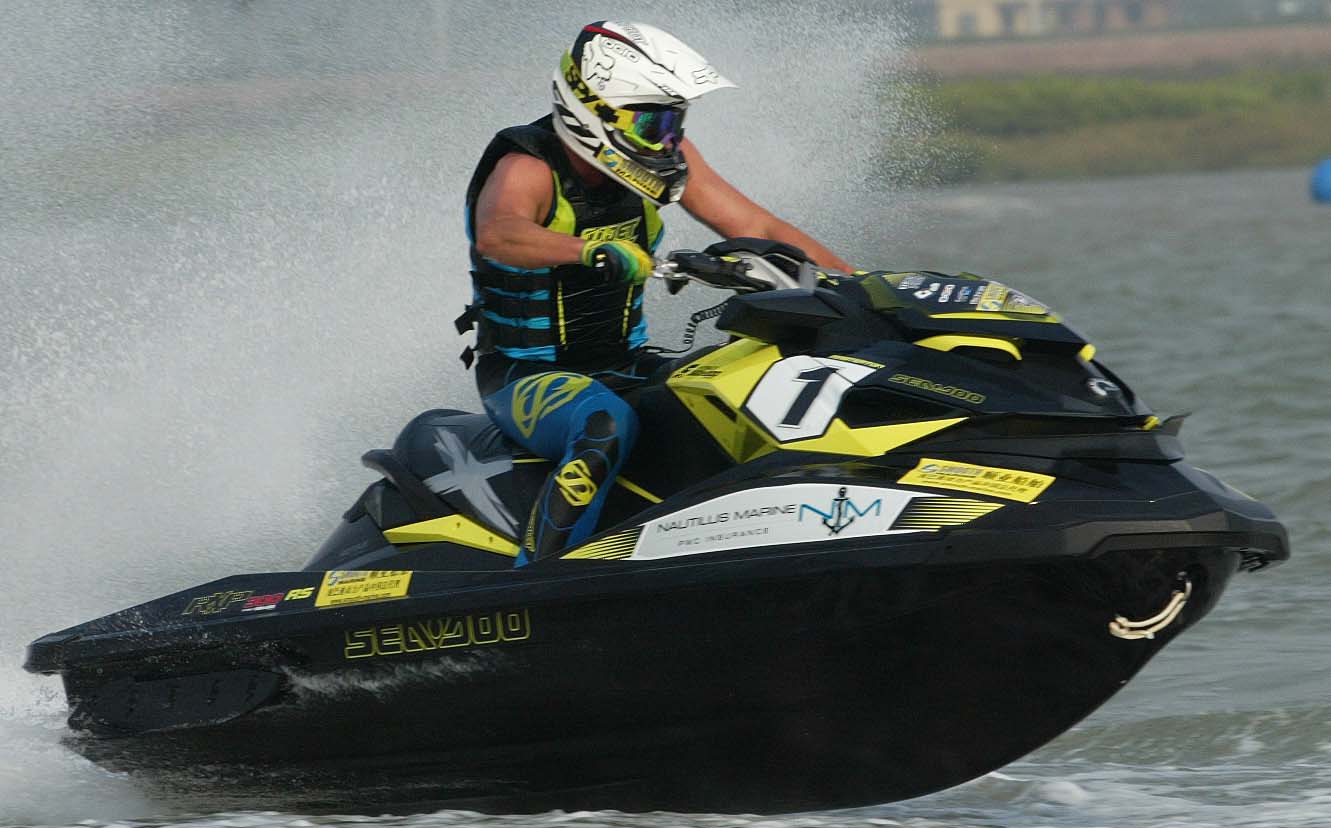 Eight month after winning the prestigious 'King of the River' crown in Swan River, WA, James Masterton was invited by the Chinese Government and event organisers to represent Australia at the very first Asian Aquabike Grand Prix, a UIM sanctioned event. The event follows a limited race season in Australia following last years fatal accident which has called the immediate future of the sport into question.
The Asian Aquabike Grand Prix featured a timed qualifying session and two 20 minute races, with the combined points for the three races deciding the winner of the 120,000RMB (AUS $21,000) prize money. James qualified in sixth place, and started on the second row for the first 20 minute race. After multiple battles with the riders in front, James moved into second place by the half way point leading to a 12 minute chase for the first place position. Spectations were treated to a thrilling end to the race as James was beaten by just eight-tenths of a second.
The second place finish in moto one, put James two places behind local Chinese favourite in the final race. When the starting flag dropped James stayed close to the first place rider, passing him to the roar of 30,000 Chinese spectators on the sixth lap. Unfortunately, his pole position was short lived as lapped riders made efforts to block him, allowing local favourite, and original race leader, Wu Ronghua to retake the lead and win the race at the 22 minute mark.
James said of the result
"I am disappointed with the lapped rider scenario on Sunda, however I had a blast and rode well. A big thank you goes out to Hong Kong BRP/Sea-Doo distributor, Smooth Marine for providing the skis and transportation. This race would not have been possible for me with out their support."
James has been invited to attend the 2014 Asian Aquabike Grand Prix. He has also been invited to compete in further Asian championship rounds. Depending on sponsor arrangement, the next major event James will attend is the 'King Cup' in Thailand between 4-8 December.