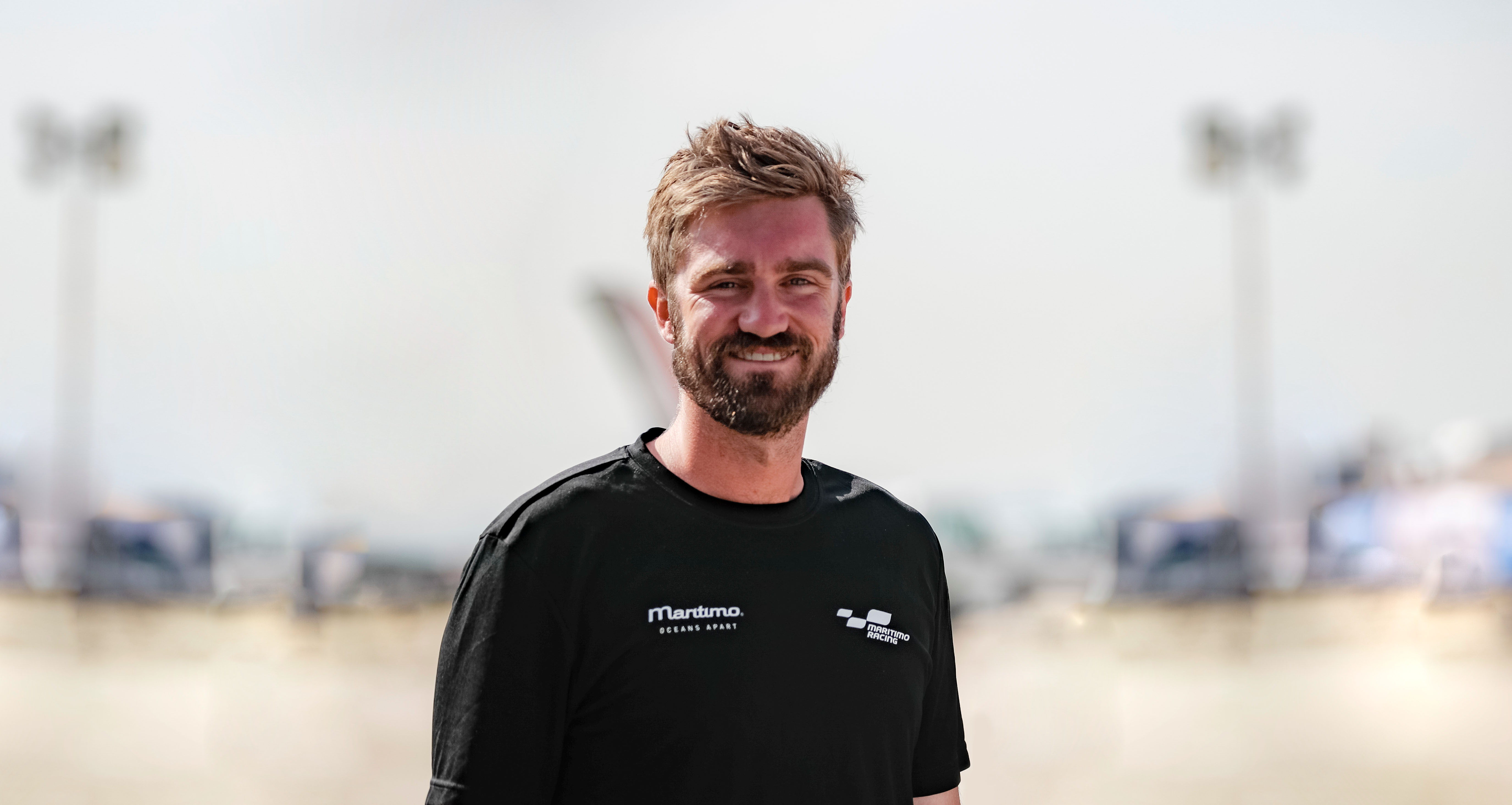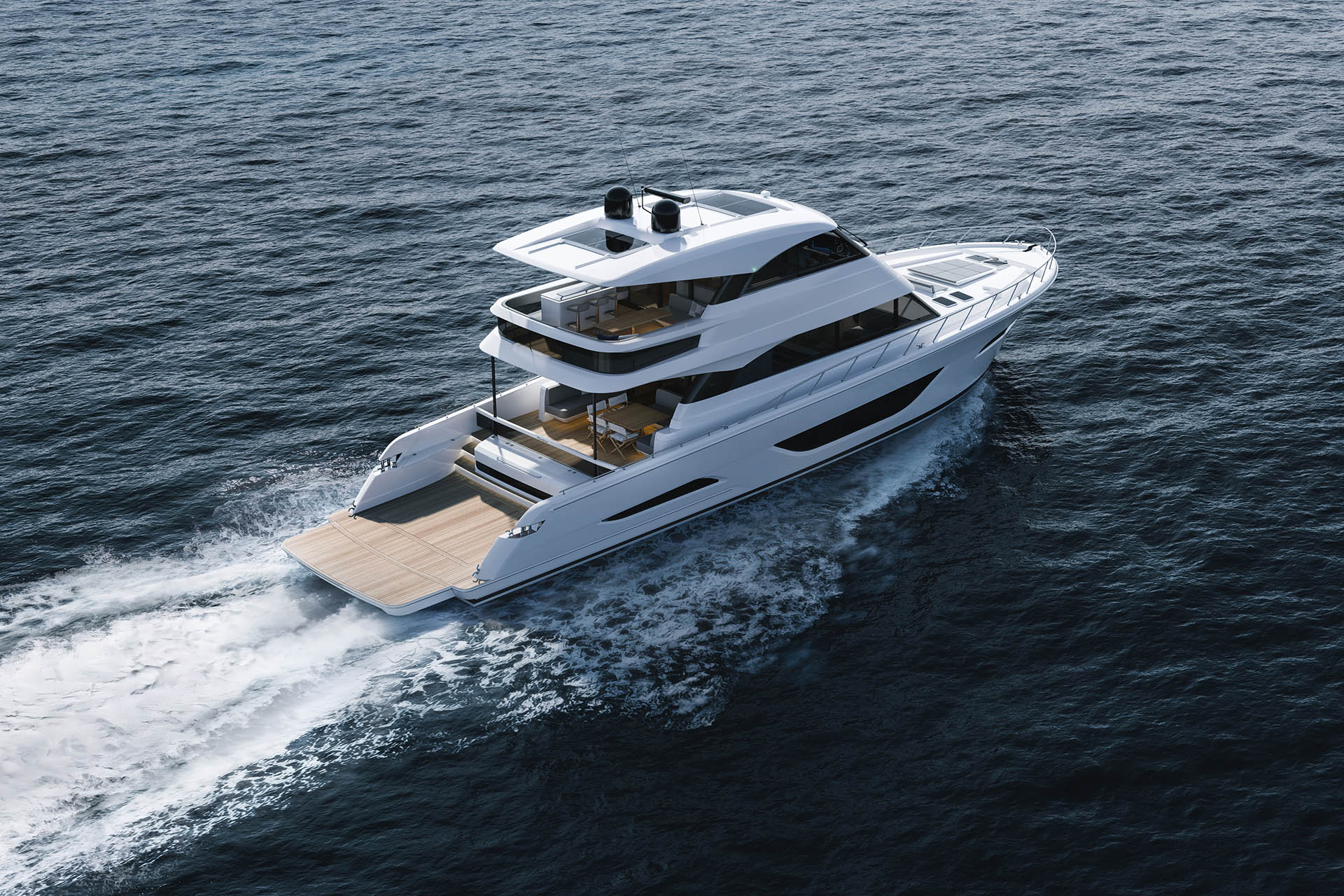 Luxury motor yacht brand Maritimo is raising the bar once again with the global reveal of the M75 Flybridge Motor Yacht. Maritimo's incredible new flagship will be the brand's largest (and arguably most impressive) motor yacht ever. "Carrying the designation of Maritimo's flagship status, the M75 has been cloaked in a mighty exterior form, from bow to stern," says Maritimo Head of Design Tom Barry-Cotter. We caught up with Tom to get the inside word on this stunning new motor yacht.
Why does the M75 represent such a major milestone for Maritimo? The M75 Flybridge Motor Yacht will be the largest motor yacht Maritimo has ever manufactured. The new flagship M75 has evolved with one goal in mind: to be the ultimate long range cruising flybridge motor yacht.
How excited are you and the whole Maritimo team about this new model? We are all incredibly excited and proud to embark on this innovative new era for our company. This includes our design and new model development team, our production and service staff, our sales and support network, our owners (especially those who already have placed an M75 order), our suppliers, and our followers. To all of us, the M75 has been in development for a few years, but it actually has been nearly 20 years in the making.
How long has the M75 been in the pipeline for? What factors had to align to make the timing right for the M75? For nearly 20 years Maritimo has set the tidemark for build quality, engineering excellence, and long range cruising design. The knowledge and experience built through that journey led us to the M75 project over three years ago. After recently commissioning state-of-the-art upgrades to our boat building facilities to cater for larger motor yachts, it was the next evolutionary step in our journey as a brand. Maritimo works closely with customers during the design and product development stage.
How did customer input factor into the M75 design? The design team works closely with Maritimo owners in gaining valuable insight into how our motor yachts are made more practical, and offer a greater boating experience. Customer input drove design consideration of anything from broad items such as the specification, floor plans, storage capability and capacities, down to finite details and styling accents. Our owners (especially Maritimo owners) spend more time aboard their boats than anyone; it has always been a design philosophy within Maritimo to tap into their boating knowledge so as to continually evolve in the right direction, and always craft a better product.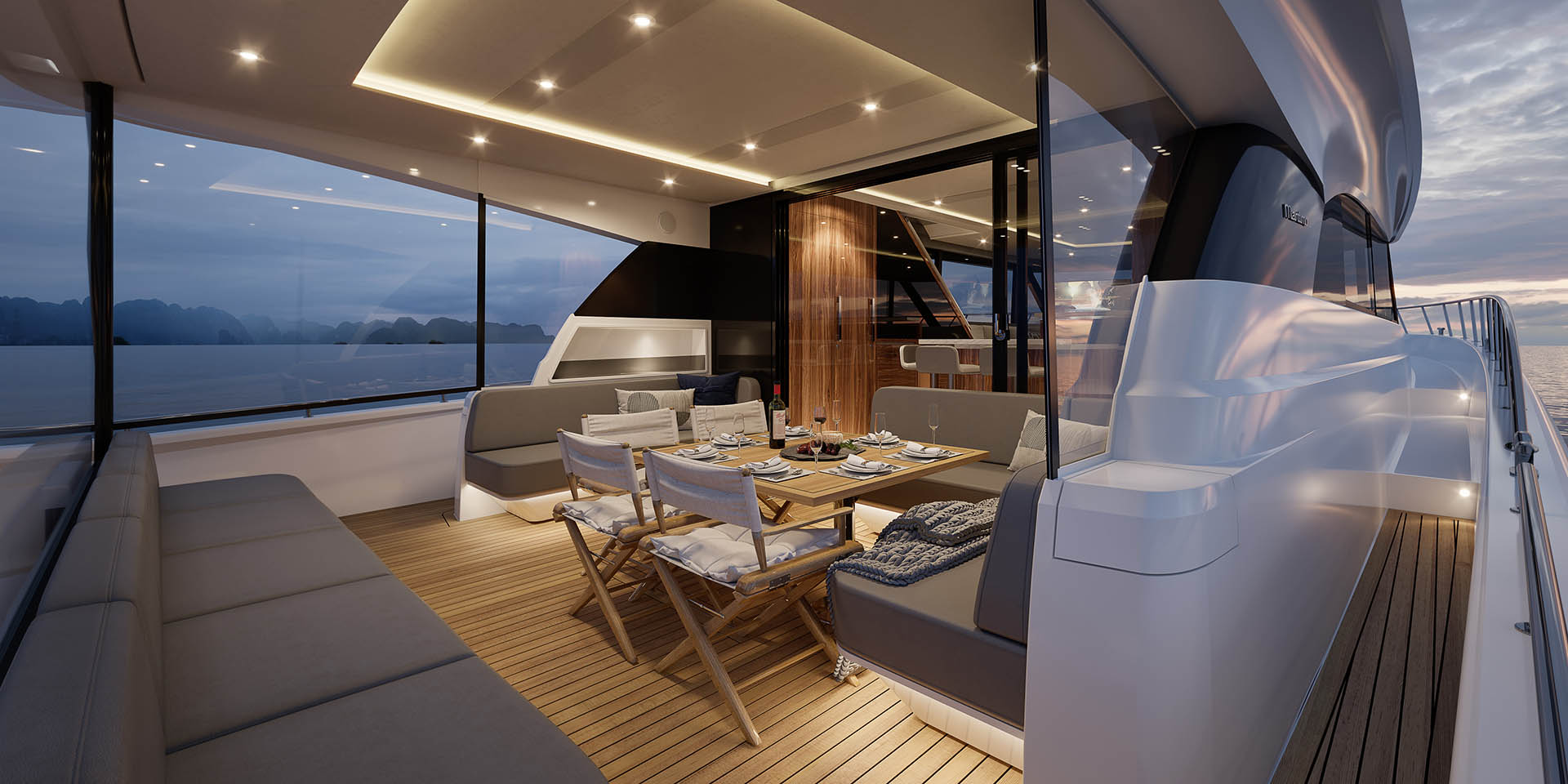 What initial response have you had from customers to the M75 global reveal? The response has been incredible. Everyone at Maritimo is excited and proud of where we are heading. We already have double digit orders for the M75, with orders as far ahead as the year 2025.
What elements are customers most excited about? The first impression is certainly that of the boat's exterior form and appeal. When owners see the drawings, and then the development taking shape in full scale mock-ups within our new model development division, everyone is of the firm opinion that this is the most attractive vessel we have ever crafted. There are another couple of features which those viewing the designs and early mock-ups can't stop talking about. The adventure deck and upper cockpit set the theme when stepping aboard. The expanse is simply enormous, and offers so much versatility for how owners can use their boat. Then there is the flybridge. You would be hard pressed to find a larger flybridge on any other motor yacht. Our brand defining flybridge wings have created unprecedented amounts of internal flybridge space.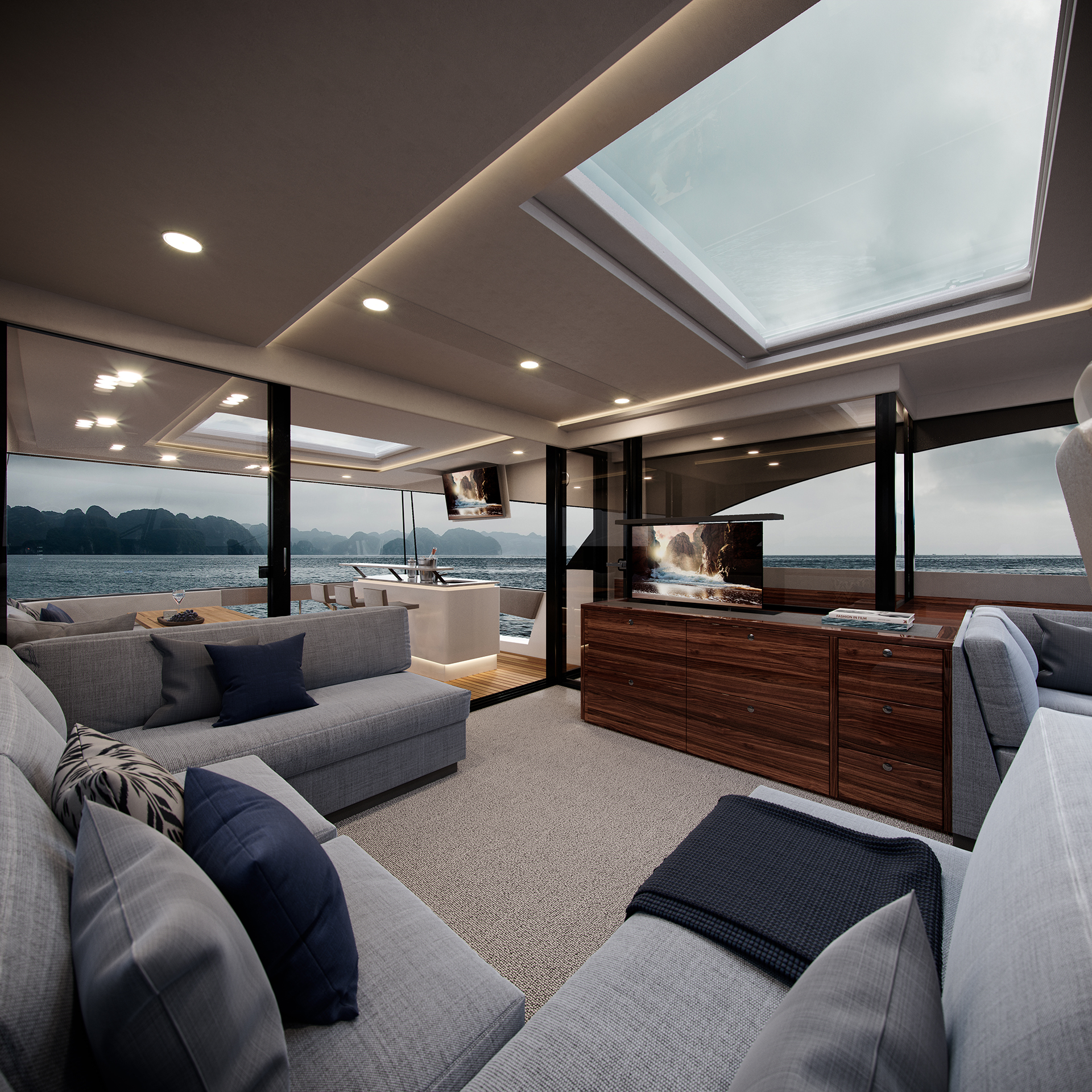 What are the top five key features and selling points of the M75?
1) Maritimo's esteemed long range cruising hull design and straight shaft technology.
2) Expansive adventure deck with storage capabilities and fully sheltered alfresco deck.
3) Household-sized long range galley design.
4) Size of flybridge interior and exterior.
5) King master stateroom with ¾ beam grande ensuite
Maritimo had an incredible year in 2021. How are you feeling about this, and what do you have in the pipeline for this year? Can you give us hint of what's to come in 2022?
Everyone at Maritimo, our staff, our suppliers, our owners – are all excited for the journey ahead in 2022. We have such amazing product and service offerings hitting the water. You can expect more new larger model announcements in 2022, as we continue to evolve our range.
For more information on the Maritimo M75, visit www.maritimo.com.au/model/maritimo-m75/ or call: +61 7 5588 6000.
Read the full interview in the February-March issue of Nautilus Marine Magazine and subscribe to Nautilus Marine Magazine here.