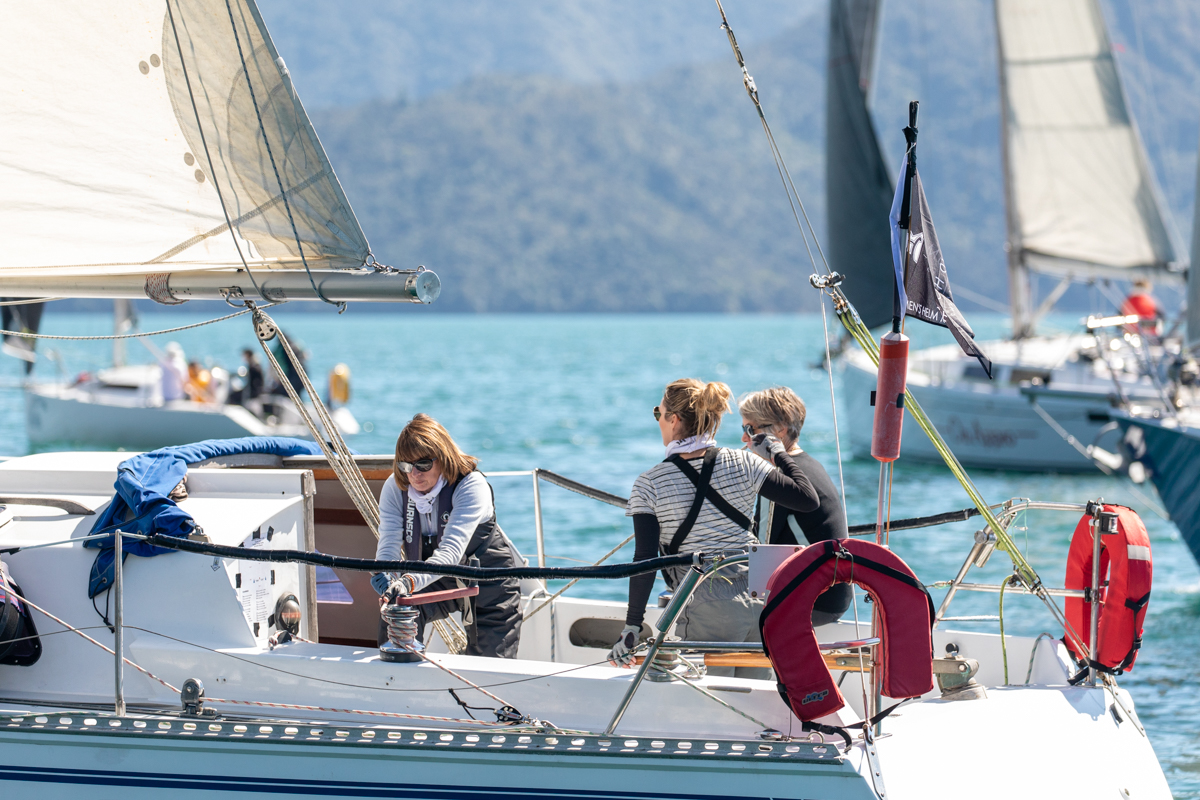 Female sailors will descend on Marlborough in New Zealand's South Island over the weekend of 18-19 September for the Waikawa Boating Club's annual Women's Regatta. Previous regattas have drawn participants ranging from Olympians and global circumnavigators through to women who have never raced before. This year, over a hundred women are expected to partake in the two-day event, which represents a weekend of fun for some entrants and a personal challenge for others.
"Anyone is welcome to sign up for the event and as long as we have enough boats, we'll get them a spot on a crew that suits their level of sailing experience," says Waikawa Boating Club, Development Officer, David Hancock. While anyone can bring their own boat to the regatta, the yachts are mostly provided by members of the Waikawa Boating Club. Some long-time event racers have an ongoing booking on a particular boat each year. "I've got a regular skipper Wendy Walker from Christchurch and she'll pull a crew together and be here again," says David Paul, owner of the yacht Sirrah. "I used to go on the boat with them until they became better at sailing it than I am. Wendy ended up sacking me".
For some boats, the owner must be aboard during competition for logistical reasons, which necessitates allowing men to take part. "The rules of the event have in the past been 50 per cent of the crew could be male with a female at the helm," explains Hancock. "In making it more about women in sailing, this has been reduced to 30 per cent in 2021 and the vision is that we will have 100 per cent female crews in the future. As soon as we can get enough sailors ready and boats that can accommodate a totally female crew, we'll be there".  Entries for the regatta are open until 27 August with late entry extended to 17 September (subject to space on boats). Visit waikawaboatingclub.co.nz/womens-regatta/
For more events and updates you need to know about subscribe to Nautilus Marine Magazine.